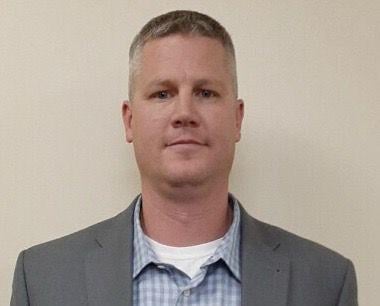 Gillette resident Dustin Martinson has been appointed to the Campbell County Health Board of Trustees and will bring years of health care experience to the organization.
The board voted in favor of Martinson after a Thursday night executive session. He edged out fellow applicants Greg Dougherty, Jeremey McJilton and Kristina Leslie.
"I think the candidates were all great," trustee Sara Hartsaw said.
Martinson will replace former board member Randy Hite, who resigned for personal reasons in August. He'll finish Hite's term which ends in 2020. Hite was elected in 2012 and re-elected in 2016.
Who is Dustin Martinson?
Martinson is the CEO at SYFR Health Information Management, a startup medical coding company that contracts with hospitals across the country. He serves on the John Paul II Catholic School Leadership Team, Campbell County Chamber of Commerce and First Interstate Bank boards of directors.
Martinson also is a licensed physical therapist who has earned multiple degrees, including a Master of Health Care Administration from Colorado State University.
Martinson has a lot of talents and attributes that give him strong potential to be an excellent board member, said trustee Chairman Dr. Ian Swift.
Addressing a few issues
Others on the board asked Dougherty and Martinson on their thoughts on a few topics prior to the vote.
"When you look at perception in health care, they enter it because of fear," Martinson said about what drives patients to seek treatment.
Some people go to the emergency room fearing death. Once they are helped, even if it was great, all they remember is the fear. The next experience they remember is getting the bill, also not pleasant.
The key is walking through that experience with the patient, he said. Address the concerns, go over the facts and delve into the problem. It does not always solve the problem, but at least there is a discussion and concerns were addressed.
Dougherty said most of the pros and cons he heard about the hospital was about overspending, hospital remodeling "and things of that nature."
"To be real honest with you, I haven't paid a whole lot of attention to it," he said. "It seemed like it was doing OK. Maybe doing this will help me learn a little more about it."
The decision to apply
One of the reasons Martinson applied is because he felt his knowledge and experience will be an asset to the board.
Dougherty pursued the vacancy because, while he said he was approached by Swift and trustee Lisa Harry to submit an application, he wanted to give it a try and thought it would be a good learning experience.
Time commitment
Both men said attending meetings would not be a problem.
Martinson said a lot of what he researches for work will be similar material he would read as a board member, especially as it relates to dealing with clients.
One of the ways Martinson tried convincing his wife that applying for the board vacancy was a good idea was by telling her, "What I'm already doing every day would only benefit what I was doing here and what I was doing here every day will only benefit what I'm doing at work," he said.
Moving forward
Martinson will be sworn in next week and will get his feet wet over the next few weeks. His first board meeting will be Dec. 5.
Martinson has the potential to be an immediate contributor, Swift said.
It takes the average board member about 18 months to become a significant contributing member, he said. Part of the adjustment has to do with getting an understanding of what governance really means, what the hospital's strategic plan is all about and how to conduct oneself as a board member.
With his medical background, it's possible Martinson contributes at a high level sooner than that, Swift said.