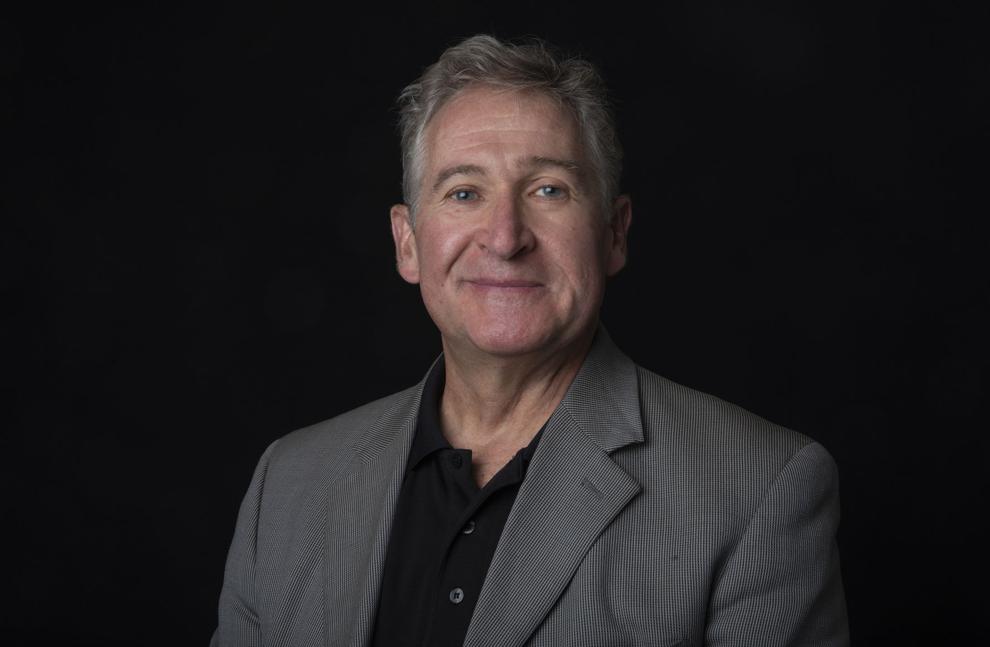 Robert Palmer
Age: 63
Occupation: Retired, former Campbell County Commission administrative director
Voting yes or no on Aug. 17: Yes
Highest level of education: Master's in Business Administration
Home: County
Connection to Gillette College: Advisory board member, former employee, children attended
QUESTION 1: What experience would you bring to the table that would make you a good trustee?
30 years of voluntary service on the Gillette College Advisory Board, past chairman.
Professional career: Retired county administrative director and previous employment with the Gillette campus.
Comprehensive knowledge in the preparation and administration of publicly funded budgets, financial management and auditing.
Active participation with board governance, development of strategic plans, and mission, vision and value statements.
Demonstrated experience with building effective partnerships and collaborative professional relationships.
Strong familiarity with the Wyoming Community College Commission, state of Wyoming Legislature, Wyoming Association of Community College Trustees and national Association of Community College Trustees.
Formal education and professional development: Graduate of Gillette Area Leadership Institute and Leadership Wyoming.
Dedicated advocate for post-secondary and continuing education opportunities.
QUESTION 2: Is there any situation where taxing 4 mills would be appropriate to support a new community college district?
No. The forecasted GCCD budget with the current and projected County assessed valuation is more than sufficient to presently operate the new community college district at less than 4 mills.
QUESTION 3: As trustee, what would your priorities be for the next years for Gillette Community College?
As a board of trustees we need to:
Recruit and select the first Gillette Community College District president.
Finalize an MOU with NWCCD to maintain accreditation for all student degrees and certificates of completion, and retention of faculty and staff through transition.
Collaborate with the president and her/his cabinet to initiate GCCD full accreditation with the Higher Learning Commission, develop and promote board vision, mission and policies.
Work with president and cabinet to establish fiscal year 2022-23 budget, exercising sound fiscal stewardship and generating projections for subsequent years.
Actively attend and engage at board meetings, ensure information is effectively communicated to all stakeholders.
Establish GCCD five-year strategic plan focused on student success, increasing higher education attainment, enhancing community/business development and prudently investing in organizational resources.
Advocate on behalf of GCCD at Wyoming Association of Community College Trustees, legislative and Community College Commission meetings.
QUESTION 4: What could Gillette College do to increase its enrollment as an independent community college?
Focus on enhancing our core academic programming. For example, in the areas of nursing, doubling the current number of enrolled students and graduate; and in education, offering advanced degrees, credentialing pathways and professional development locally through articulation agreements with regionally accredited institutions.
Expand curriculum into areas identified by our stakeholders: allied health sciences, agriculture, law enforcement, engineering tech, entrepreneurship and additional career technical programming to include HVAC and construction.
Recruitment of new and retention of existing students through effective advising, apprenticeships, campus engagement, course scheduling, dual and concurrent enrollment, internships, mainstreaming, marketing, mentoring and work study.
Ensuring faculty and staff are provided with the appropriate resources and competitively compensated to maintain and advance an outstanding learning environment.
Continue to seek pioneering methods for providing effective and efficient student-centered programming and courses of study.