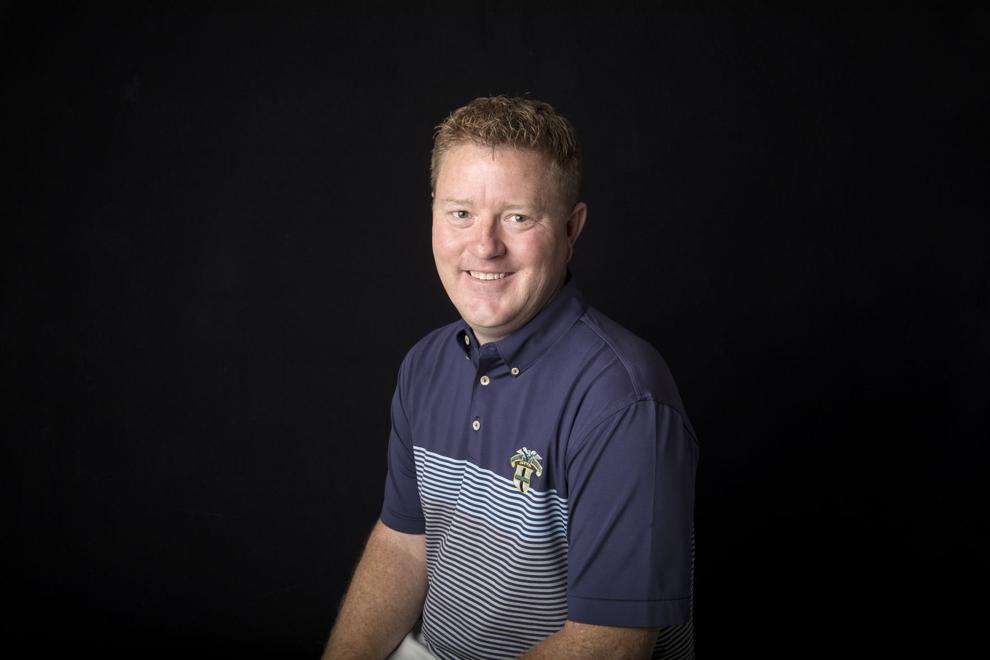 Ryan Allen
Age: 41
Occupation: Business owner/IT professional
Voting yes or no on Aug. 17: Yes
Highest level of education: Associate degree in Computer Information Systems
Home: Gillette
Connection to Gillette College: Booster Club board member; previously taken classes
QUESTION 1: What experience would you bring to the table that would make you a good trustee?
While not as extensive as some of my fellow candidates, I do have board experience.
I currently serve on the board for the Gillette College Booster Club and previously was on the board of the WPX Energy Political Action Committee. I'm familiar with board operation and what is expected of the members.
I'm a local business owner and have experience estimating, budgeting and forecasting finances when work is abundant and when it is thin. I have the drive and initiative it is going to take to assist in building this board and making it successful.
I have the ability to work with others and be impartial in order to reach a consensus and accept that a full consensus may not be possible. I've seen several boom/bust cycles and will strive to make our college successful through both in the future.
QUESTION 2: Is there any situation where taxing 4mills would be appropriate to support a new community college district?
I think there are a number of factors that play into whether 4 mills could be appropriate in the future.
A couple examples: If the assessed valuation of the county drops, our revenue drops as well. Decreased valuation may necessitate the need for taxing 4 mills. Community requests for additional programs can also drive the need for additional funds.
Until a time when a budget is established and initial mill levy set, it may be premature to forecast our future situation.
As a taxpayer myself, I think it is imperative to being fiscally responsible with the funds generated via tax. Setting the mill levy for this district needs to be done in a manner that will successfully fund the college, putting it in a position to succeed and meet the expectations of the community.
This needs to be accomplished while keeping the mill levy at only the necessary levels.
QUESTION 3: As trustee, what would your priorities be for the next years for Gillette Community College?
While the priorities are numerous, there is one item that will ultimately determine our success as a board and standalone college — the task of hiring the president/CEO.
Our success as a board of trustees hinges on putting the right individual in that position. We are tasked with developing the vision, policies, procedures and the expectations of this individual as it pertains to operating our own community college.
Their role is to implement and carry out these items in a manner that meets our expectations as a board. A successful hire for this position will be critical to initial operations as well as seeing our vision for the future implemented.
I believe a strong vision coupled with successful implementation will deliver the results that will make everyone in the community proud to have been a part of this process.
QUESTION 4: What could Gillette College do to increase its enrollment as an independent community college?
Listen. Listen to the community, prospective students, feedback from current students and industry.
Input from all these stakeholders will allow us to implement programs, degrees and certificates that will draw from a large regional population.
Attempts to expand on our programs and implement new ones have previously been shut down by our "partners" in Sheridan.
I think we could develop an excellent certificate program for the trades. Include HVAC, plumbing and building in the electrical program. These occupations provide critical positions in our community and we don't have a pipeline to replace an aging workforce.
Expand the nursing program to more applicants to facilitate a solid hiring pool for our medical community.
Continue to build upon our diesel and welding programs that are some of the best in the region.
The increase in offerings and program notoriety will help us acquire prospective students from within the region and beyond.