Before the sun rose Thursday, the lights went on in the fifth floor of Campbell County Memorial Hospital.
In a corner suite of the hospital's top floor, paramedics and hospital administrators milled about. Supplies crowded a table in the center of the room.
Among its contents were various medical supplies, including — most importantly — doses of the first COVID-19 vaccine to reach Wyoming.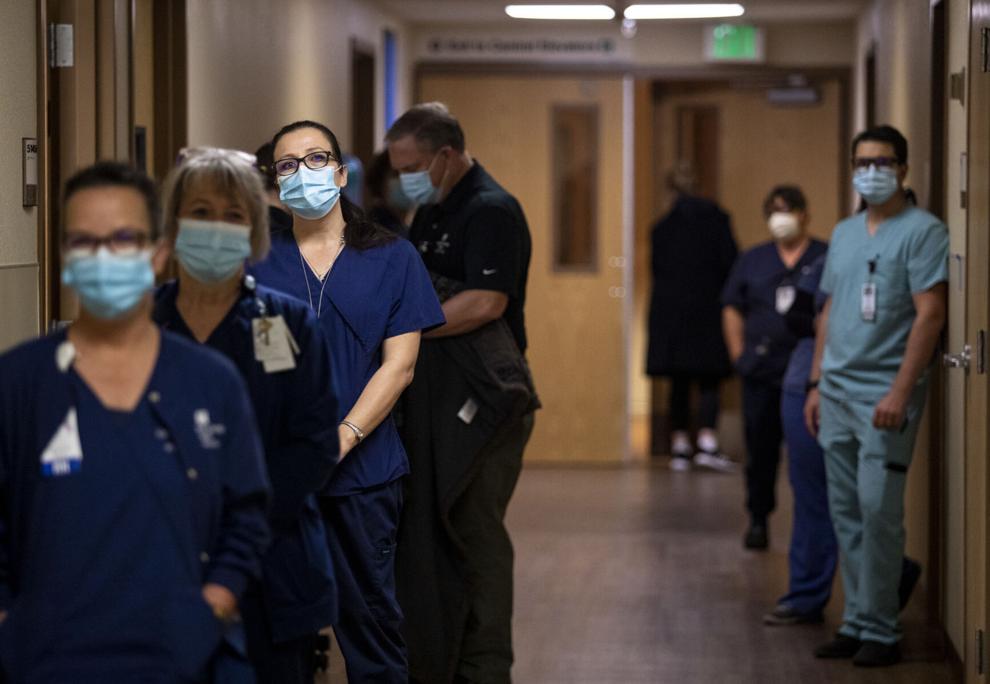 "It's the best early Christmas present," said Deanna Lassegard, a hospital emergency room doctor who became the first person in the county to receive the vaccine.
Thursday marked the beginning of COVID-19 vaccine administration in Campbell County, a time stamp that many hope will be remembered as the turning point in the pandemic that has consumed the nation this year.
Campbell County Public Health received 975 doses of Pfizer's COVID-19 vaccine on Tuesday, which are being stored at the hospital. Pfizer's vaccine requires freezing cold storage temperatures of minus-60 to minus-80 degrees Celsius, which the hospital has a special freezer capable of maintaining.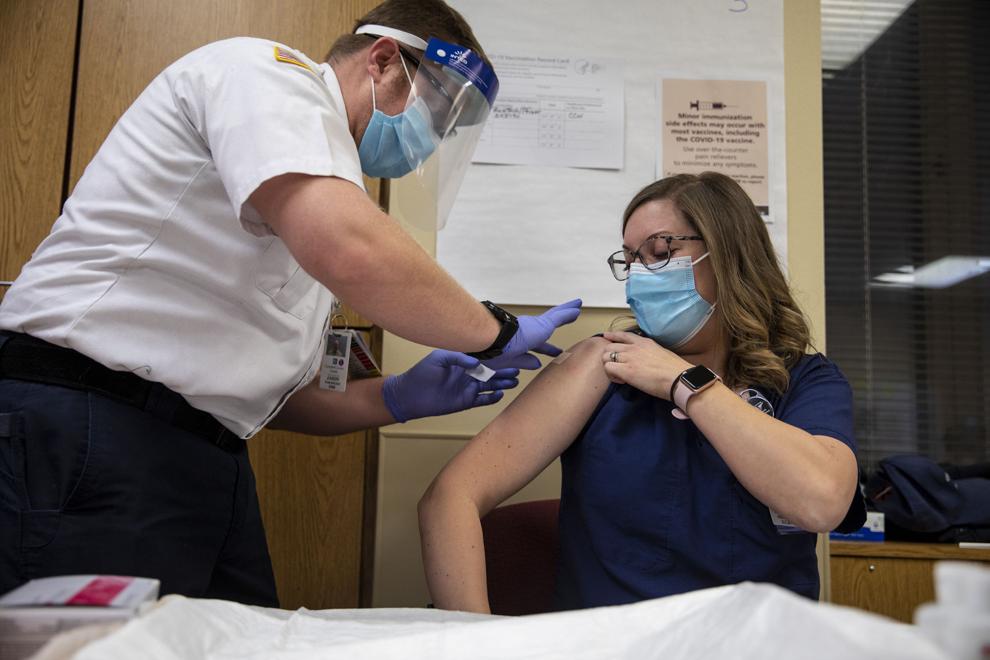 Although she could hardly contain her excitement Thursday morning, Lassegard said receiving the vaccine won't change the way she lives for now. Her family isn't vaccinated, and it is unclear when they will even become eligible to be. Until then, she still runs the risk of bringing the disease home to them.
But after months of fighting a battle with no end in sight, when squinting, the sight of a Pfizer vile can look more like the first sight of hope.
"(It's) the first light at the end of the tunnel," she said.
After names were drawn from a hat, Jason Budd, a paramedic with CCH, was chosen to give the first COVID-19 vaccine shot.
Unfazed and nonchalant, he loaded and injected the shot like he would any other.
"It's part of the job," he said.
By the time he finally squeezed the syringe into Lassegard, a crowd and spectacle had formed around the two.
"You can't see it, but there's a giant smile on my face," she said through her mask.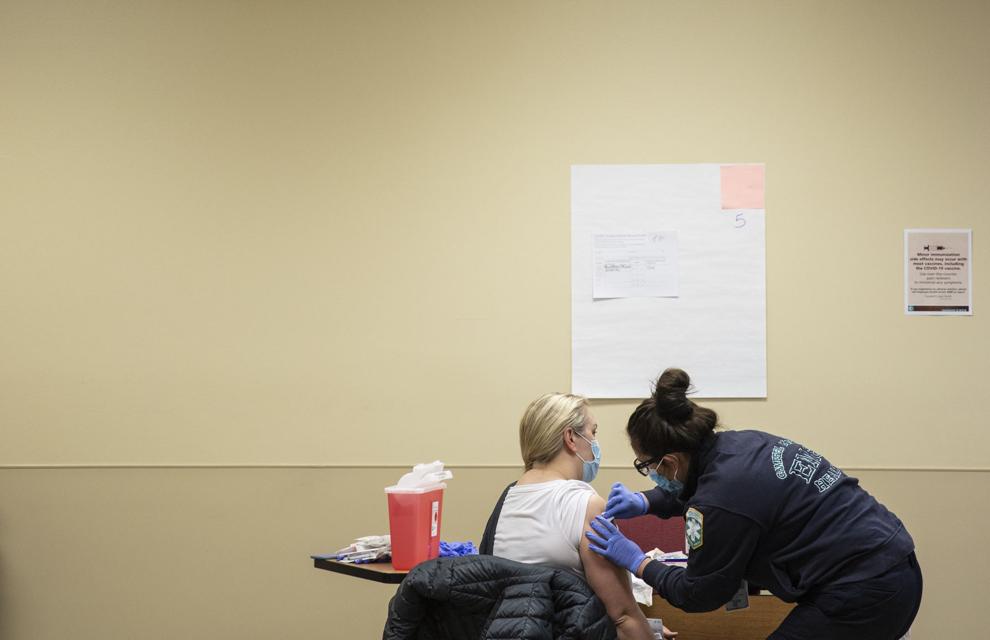 The vaccine is given in two doses, about three weeks apart. After getting a shot, its recipient gets a paper card from the Center for Disease Prevention and Control that has the person's name along with their date and location of injection.

For those getting their vaccine when the hospital has its fifth floor vaccination station setup Thursday, Friday and Monday, their next doses will be scheduled about a week into January.
With Moderna's COVID-19 vaccine up for emergency approval from the U.S. Food and Drug Administration this week, if approved it could be delivered as soon as next week.
Because the Pfizer vaccine has been authorized for emergency use, it is voluntary and not required for health care workers to receive it, said Karen Clarke, CCH spokeswoman.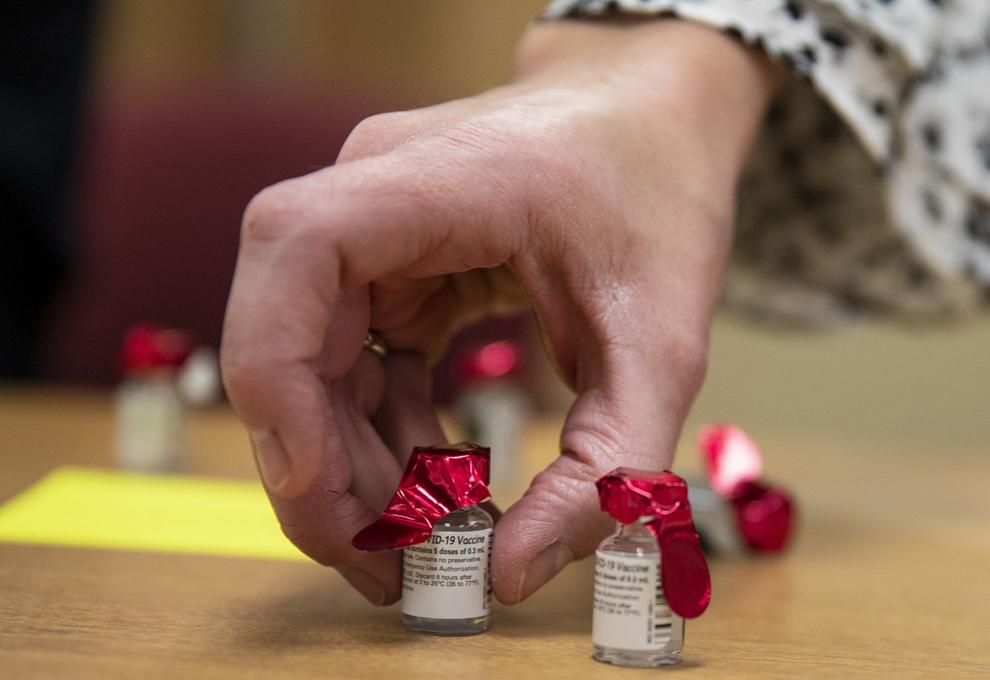 The first tier of vaccine doses is designated for health care workers who deal in direct patient care, as well as Emergency Medical Services providers, including fire department EMTs, according to the Wyoming Department of Health's vaccine distribution tier system.
Molly McColley, a CCH pharmacist who helped ready the vaccines Thursday morning and oversaw its firstused, was unsure how many people would get vaccinated that first day.
She prepared 12 vials that morning, each containing five 0.3 milliliter doses, enough to give 60 shots. Once they are thawed, they don't take long to dilute and prepare for use, so she planned to gauge the demand for them throughout the day.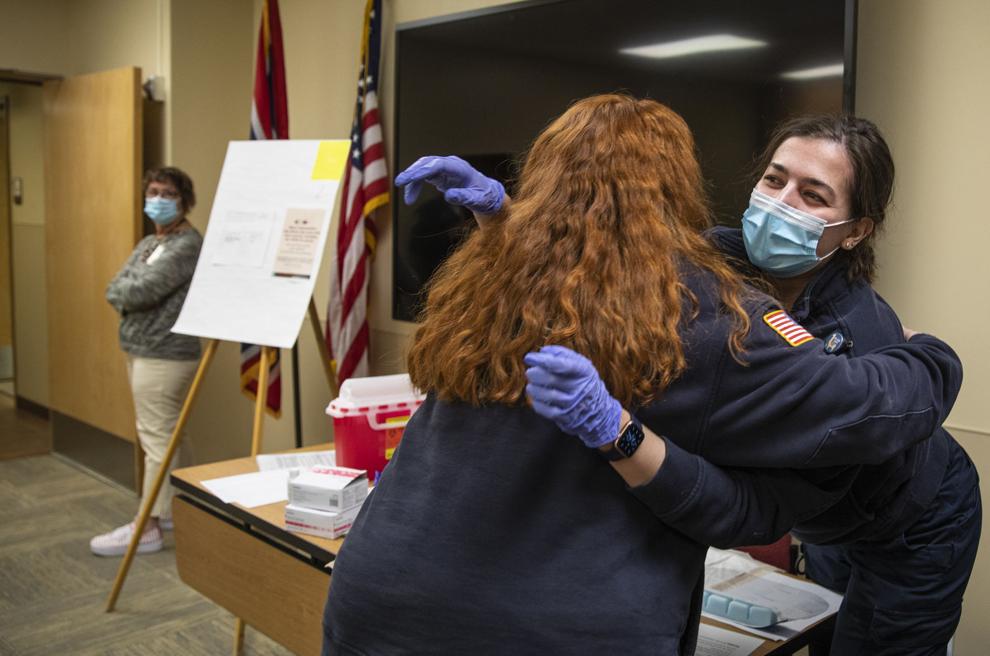 While Lassegard could hardly sleep in anticipation of getting vaccinated, Amanda Opfer, another ER doctor, was already wide awake.
After her shift ended at 5 a.m. Thursday, she hung around the hospital until the shots became available a couple of hours later.
When the vaccine's arrival became imminent, and sooner than many expected earlier this year, it came to her as a happy surprise.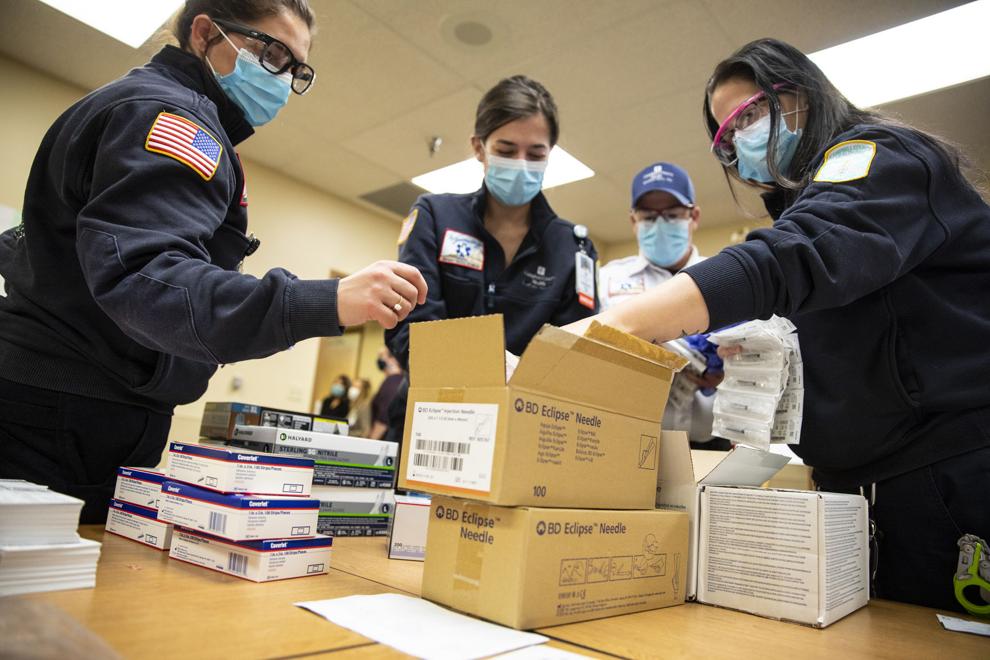 For months, very sick members of her community have been walking through the emergency room doors, into her workplace. Like Lassegard, there was an apprehension about bringing the disease that has consumed her work life back home to those in her house.
"Some people see us as frontline workers or heroes, but in our own homes, we feel like lepers," she said after getting her shot.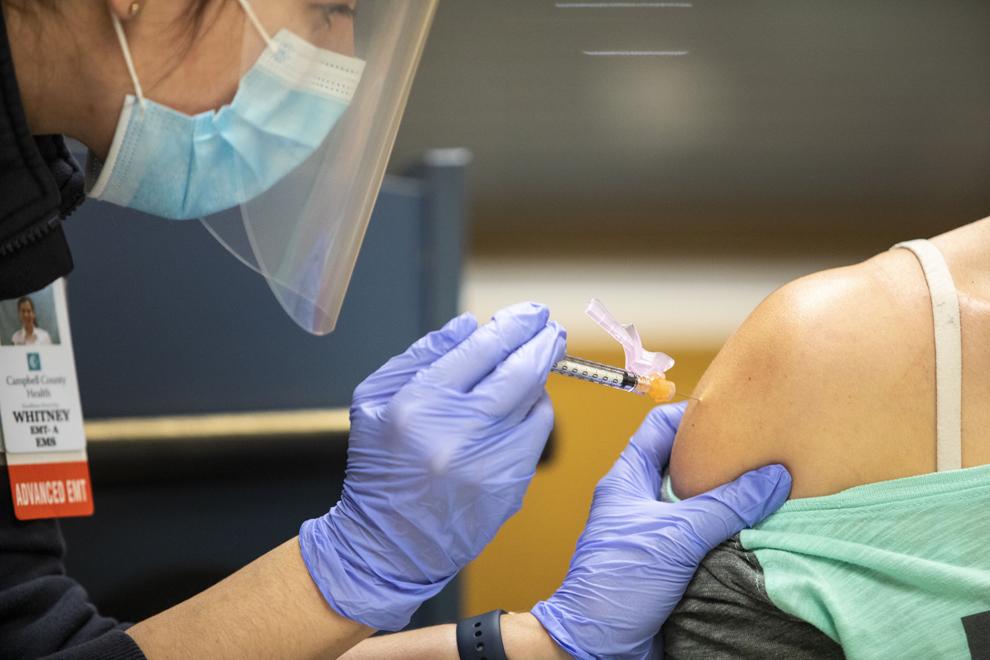 She said her job is inherently stressful, but the pandemic has added more layers of challenge and frustration.
Now that a COVID-19 vaccine is slowly beginning to circulate among Campbell County health care workers, some of those on the pandemic's frontline are beginning to see light through what has been an unrelenting night.