Incumbent state Rep. Tim Hallinan, R-Gillette, beat his Democratic opponent Lynne Huskinson in Tuesday's general election to retain his District 32 seat in the state House of Representatives.
Hallinan won nearly 86% of the vote to defeat Huskinson, 3,980 votes to 632.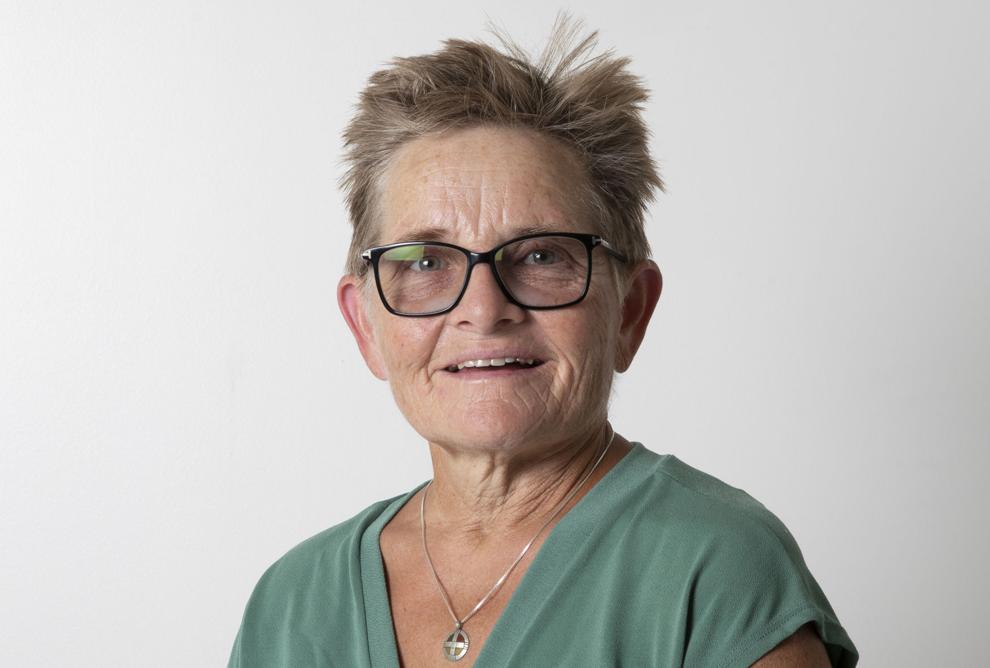 "Well, I worked fairly hard this time," Hallinan said. "I didn't go door-to-door mainly because of COVID. I'm pretty pleased to win."
Hallinan, 75, was elected to his seat in the state House in 2016 and was reelected in 2018. He previously served in the state House form 2007-09 before being elected again in 2016.
His challenger, Huskinson, 60, spent her career working in the coal industry. This election was her first foray into politics.
"It's hard to be a Democrat in this town because it's just not received very well," Huskinson said the day after the election. "I think maybe the fact that I've been a coal miner for 39 years gave me some credibility.
"My goal was to help our community and face what's coming with all these layoffs in coal and gas and what are we going to do? How are we going to come together as a community?"
Hallinan said that it was an added challenge to run against a Democratic opponent — as opposed to running unopposed, which frequently is the case for Republican candidates in Campbell County.
"I think that the campaign was handled really well by both parties," he said.
Huskinson said that giving voters a contested race to make a choice in played a big role in her decision to run.
"I think it's always good to let people know that there's a different perspective out there," she said.
The race for House District 32 was the only contested state House race on the ballot in the county this time around.
Four other Campbell County candidates, all uncontested, were officially elected or reelected on Tuesday.
Troy McKeown won a four-year term in state Senate District 24.
Eric Barlow was reelected to another two-year term in state House District 3.
John Bear won a two-year term as the representative for House District 31
Bill Fortner claimed a two-year term in state House District 52.
After the Monday death of Rep. Roy Edwards, it is unknown who will take his seat in District 53 of the state House of Representatives, although he did win uncontested race.
"I'm really sorry to see what happened to Roy Edwards," Hallinan said. "I consider him a real friend and a real mentor in a lot of ways."
The GOP precinct committee people in House District 53 will be charged to select three finalists for Campbell County commissioners to choose a representative from later this month to replace Edwards.
Until then, Hallinan said the next legislative session will not feel the same without Edwards in the mix.
"He had a heck of a good sense of humor, so I'm really going to miss him a lot in this next session," he said.
Hallinan already has goals for the next legislative session.
"I've got a lot of issues that I want to take forward down in the Legislature this next time, mainly in regard to the budget, trying to get the budget under control," he said.
Although he does not believe budget cuts alone are the answer to Wyoming's recent financial dilemmas, Hallinan said he sees cuts to be made in education that he said could avoid affecting "the classrooms or the teachers."
"I don't think that we can just cut more, I don't think that we can cut more than what the governor has already cut," he said. "I also think we need to cut the K-12 budget another 10%."
A group of Campbell County Republicans that will be in the House and Senate this upcoming session created a contract sent to legislators asking them to commit to several hardline stances, including balancing the state's budget without tapping into its rainy day fund.
"I really can't go along with that," Hallinan said. "I think we have to be willing to use that rainy day account because we're in a rainy day caused by this COVID crisis."