Guy Klinzing grew up in the kitchen. His earliest memories are helping his grandmother make her delectable cinnamon rolls.
He remembers her patience, her joy and most of all, he remembers the time spent together.
The food was always good, but food made with love always tastes better.
In fact, he proudly credits his culinary training to his grandmother.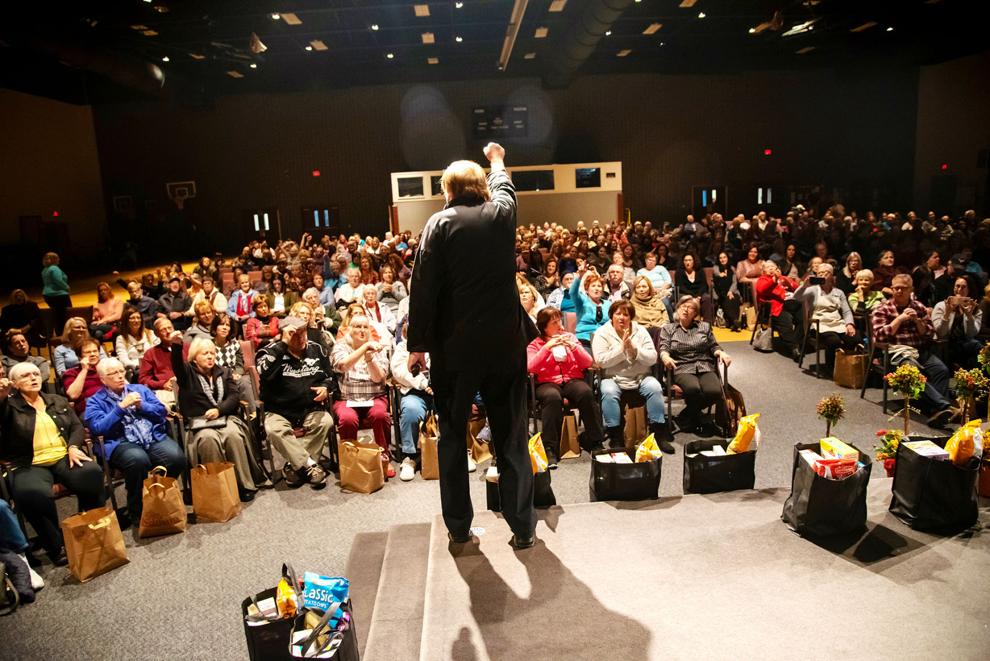 "My grandmother, my mom and I were always in the kitchen making stuff from scratch," he remembered fondly. "You could say I'm a lifelong home cook."
He remembers home-grown vegetables, peppering dishes, homemade sausages and the family's holy grail, homemade cinnamon rolls.
It may have begun in his grandmother's kitchen but Klinzing, always a student, propelled his career in the food industry. After many years working at Mars Inc. in a variety of roles, he took a position at Taste of Home where he could put his performance art degree into practice (as a professional actor, he even has an IMDB page).
"The culinary part wasn't the difficult part," he said. "They needed someone really comfortable in front of a large crowd."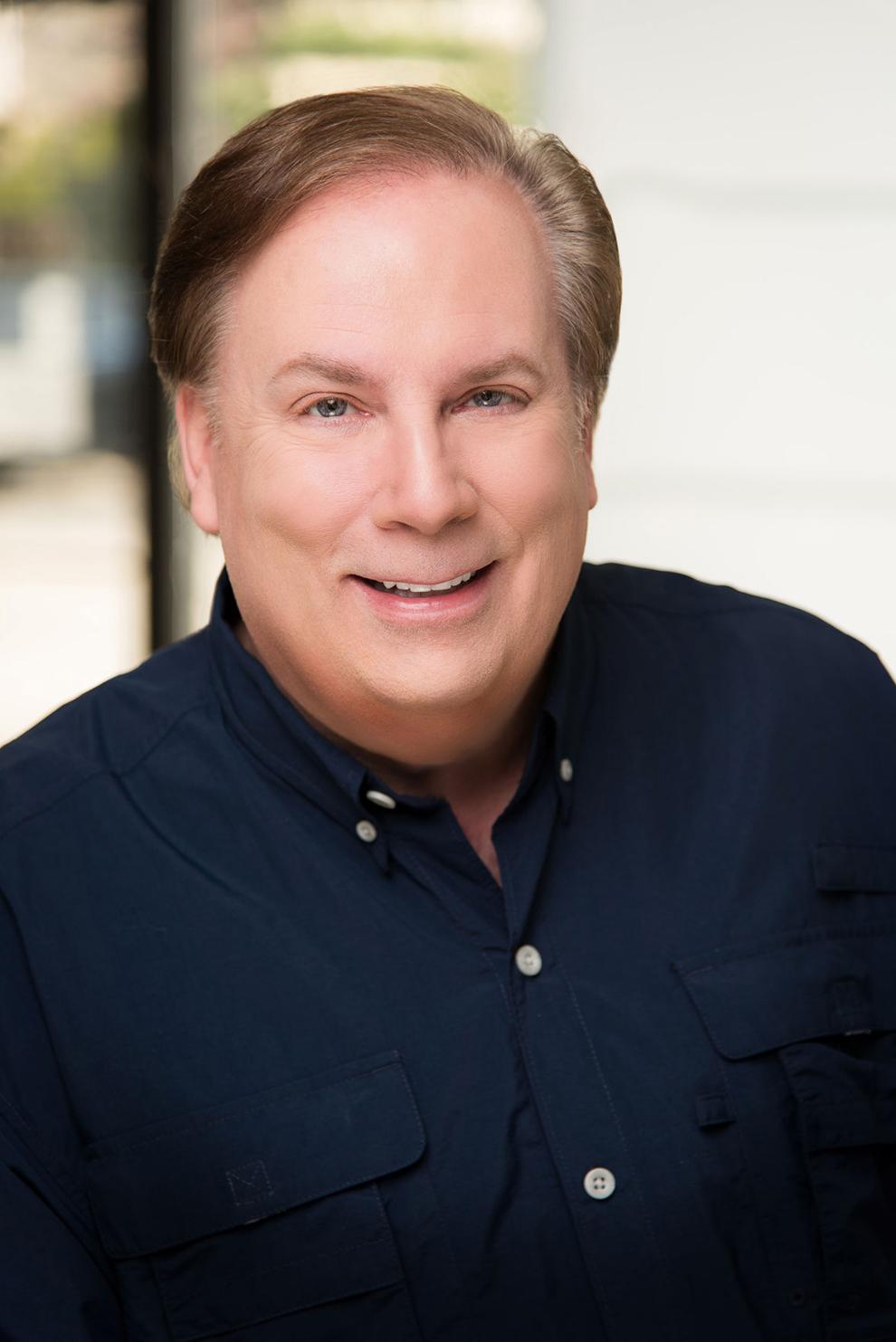 During nine years with Taste of Home, Klinzing did more than 300 shows in 27 different states, including Wyoming. He was the first male chef with the company. And he still holds the Taste of Home record for crowd size at 2,100.
Unfortunately, in 2016 Taste of Home was discontinued and Klinzing went out on his own.
He wasn't ready to be done cooking or didn't want to leave the audiences because it brings him too much joy. Plus, he had already retired once from Mars Inc. before being drawn into Taste of Home. He found his niche there, being silly, dressing in costumes and inspiring home cooks to enjoy making meals in their kitchens. It was similar to how his own grandmother inspired him.
He also found a family.
"When I do these shows, people are part of my family. They become my food family," he said. "I want to create a feeling that we are all sitting around in the kitchen sharing recipes, having fun and drinking wine.
"My idea is to try and pull them in and create an intimacy even though there are 500, 600 or 700 people out there."
"Cheer for Cheese with Guy Klinzing" was born in 2017 when he dabbled in a few shows to get his bearings and hit the road in the fall of 2018 as a self-contained show. He drove a van all around the country with a full season of eight shows.
Whenever he adds cheese to the recipe the audience cheers, similarly to the word of the day on "PeeWee's Playhouse." Hence, the name.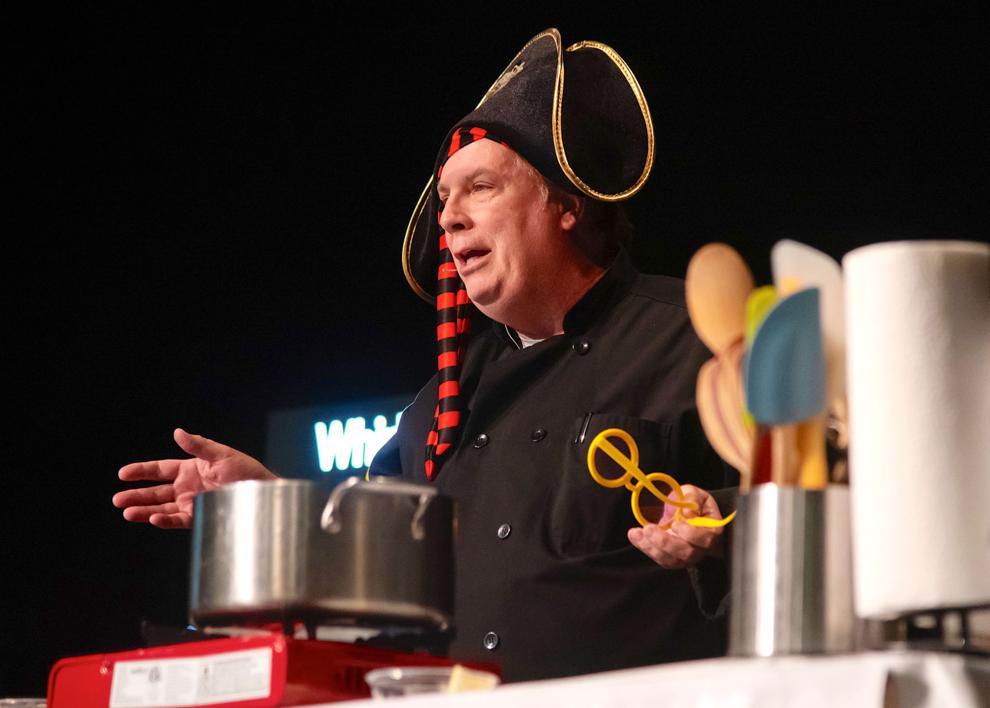 The cheering, the performance, the laughing all shows how devoted Klinzing is to inspiring people to have fun in the kitchen.
"I want people to have fun, to laugh, be joyful, learn something and hopefully take something away from the show," he said.
Influenced by his grandmother and also by Alton Brown from The Food Network, he tries to bridge the gap between a home chef and a professional. He includes educating the audience in food science in each one of his shows by teaching the difference between flours or certain ingredients, like Irish butter.
"Why would you spend money on Irish butter? How do you use it? I'll teach you," he said.
He created his own recipe for a chocolate cake using Guinness beer (he loves to cook with alcohol) using Irish butter to make the cake even more Irish.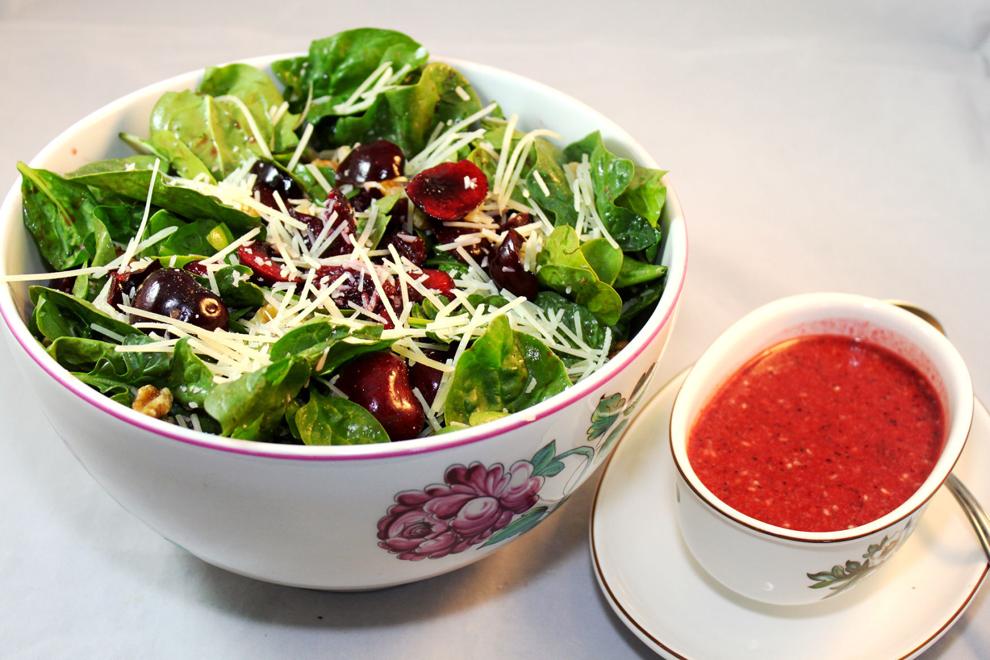 Each of his shows has a theme like Italian or cast iron cooking and each theme has eight recipes that Klinzing has developed himself.
The recipes come from a variety of inspiration. Some are his own family recipes, some have been created from his travels and some come from friends in the business.
In 2017, Klinzing was in Yellowstone and got a little too close to a bison for a picture and the bison let him know.
"On the way home, I kept thinking about that bison and how beautiful he was and how he confronted me," he said. "I ended up making a chili recipe with bison in it."
In the springtime, he likes to chase storms — ever the student, he went back to school at 60 years old to get a degree in storm chasing — and he often goes to Texas. Rarely can a person spend time in Texas without eating the state's famous barbecue, but what he noticed was the cornbread was lacking. It was dry and forgotten on the side of the plate.
He developed a cornbread recipe by adding cream to the cornbread before baking it, taking it to a whole new level and a side that no one would forget.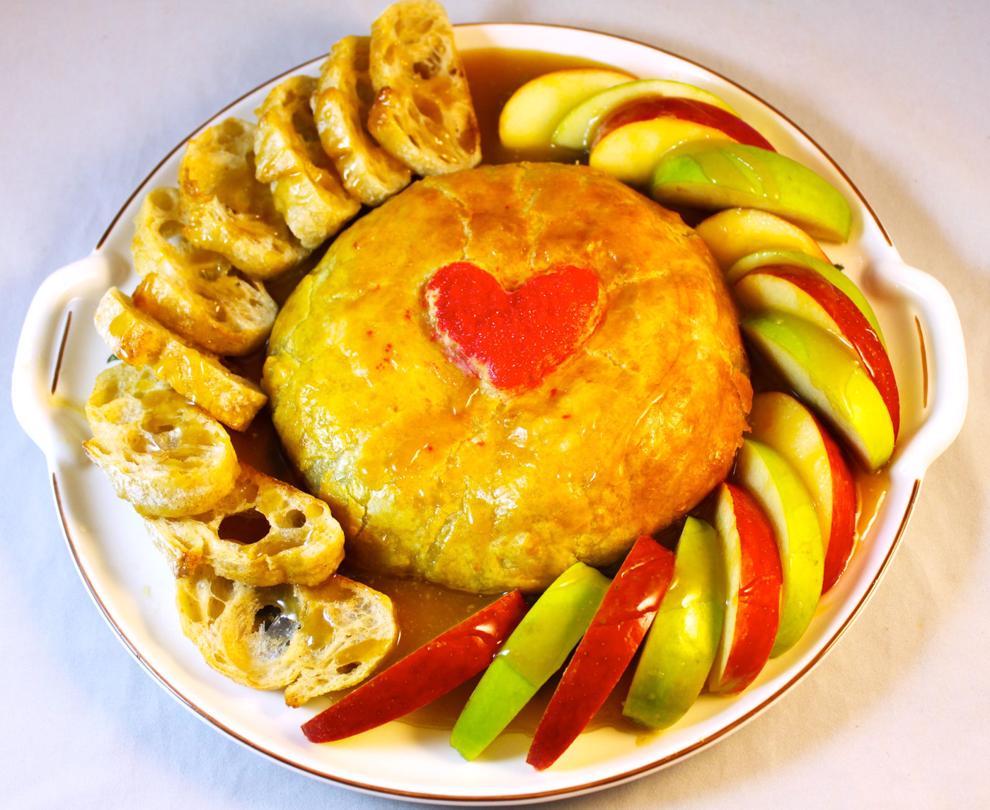 "Inspirations come from everywhere," he said. "From a need to make something better, and the inspiration of travel because you are exposed to so many different things."
These recipes — the chili, the cornbread and the Irish Guinness cake — will be featured in his show in Gillette, where he will be performing a "Cowboy Up" cooking show at 7 p.m. Sept. 28 at Cam-plex Heritage Center. His theme for the show is cast iron cooking featuring hearty recipes for fall's cooler days ahead.
"(Cast iron cooking) is becoming a lost art," he said. "It's coming back but that used to be the pan in my grandmother's oven."
Just like his grandmother's cinnamon rolls, Klinzing hopes these recipes will bring people together.
"Food brings us together," he said. "It's a glue that becomes such an important part of our lives and traditions."