At first glance, Colter Percifield is a perfectly healthy 14-year-old.
The teen will be a freshman in the fall at Campbell County High School and plays for the Gillette Renegades baseball team. The Renegades, made up of mostly high school freshmen, is a prep team for the Post 42 American Legion Roughriders.
June 5 was a relatively normal day for Percifield and his teammates. The Renegades were hosting rival Sheridan for a midday doubleheader at Hladky Memorial Stadium.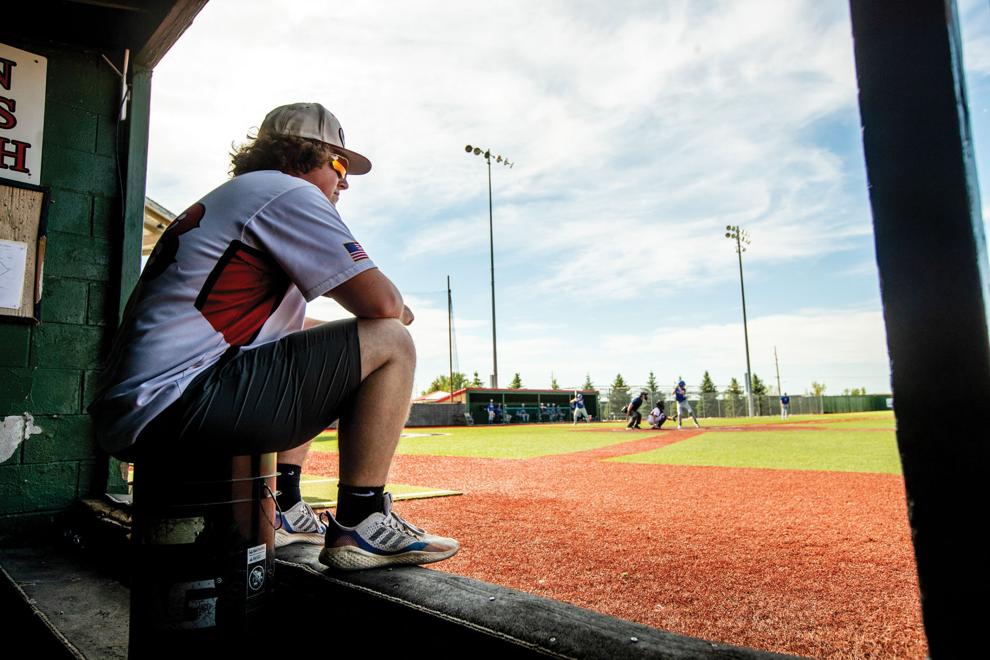 Percifield was at the plate. The Renegades were down 1-0 in the first game of the crucial conference doubleheader. Percifield was down 1-0 in the count before clipping a pitch, popping it up into foul territory.
Right away, Percifield knew something was wrong. The Sheridan catcher secured the ball for the final out of the inning and the Renegades started to gather their hats and gloves to take the field for the fourth inning.
All but Percifield.
He hadn't yet left the field, and in fact was suddenly stricken with a pain he describes as nothing he ever felt before.
After popping the ball into the air, Percifield took a handful of steps toward first base before collapsing in the baseline. Right away, he said he knew it was his heart.
Renegade coach Sam Stearns approached the power-hitting outfielder. The crowd and the players on both sides of the field started to realize that something was wrong.
Stearns thought Percifield may have pulled a muscle during his swing. The umpire and a nurse from the stands who was now on the field thought the same thing.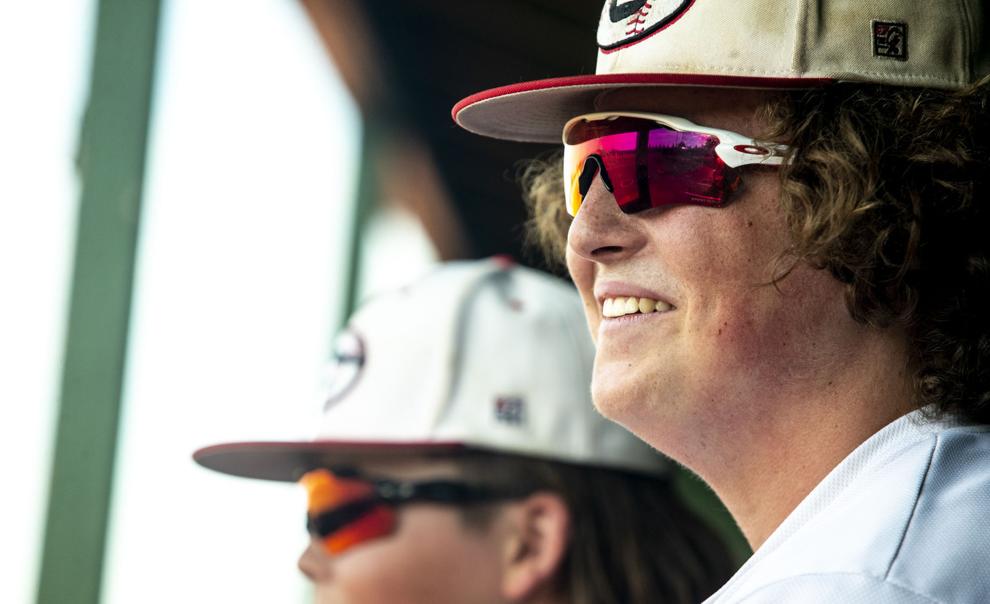 But Percifield knew that wasn't it.
"As I was running to first base my chest got super tight and I felt a pain through my chest and into my arm," Percifield said. "We have heart issues in our family so I know how heart attacks work and what the symptoms are."
At just 14 years old, Percifield thought he was having a heart attack.
Zach Brown, the Renegades third base coach, was one of the first to arrive by Percifield's side.
"I got down to my knees and Brownie (Brown) was standing there and I was just like, 'Brownie, it's my heart,'" Percifield said. "They kept telling me that it was a torn muscle but it wasn't. I was saying it was my heart the whole time. I knew it was my heart."
In a matter of seconds, Percifield went from being frustrated about popping out to fearing for his life.
"I didn't know what was happening," he said. "I just kept telling the coach, 'Don't let me die. Don't let me die.'"
Percifield was taken by ambulance to Campbell County Memorial Hospital. His mom, Lexi Percifield, was at her younger child's Little League game with her husband when their older son collapsed. She received a phone call every parent dreads.
"I was just kind of panicked. He's a really tough kid and they said he was crying and he just doesn't do that," Lexi said. "When he was crying I knew that he was in a lot of pain and that something was wrong."
Colter's instincts proved spot on. At the hospital, he was diagnosed with supraventricular tachycardia. The condition, called SVT, causes the heart to beat abnormally fast.
SVT is caused by a person having an extra electrode in the heart that disrupts the heartbeat, Lexi said.
"Some people can have it and never have an issue, but sometimes it just gets triggered," she said.
That was the case for Colter. Before June 5, neither he nor his family had ever heard of SVT.
Colter's heartbeat got all the way up to 210 beats per minute, the doctors told him. In the ambulance on the way to the hospital, his heartbeat then dropped all the way down to 40, causing him to lose consciousness, he said.
"We got to the hospital and I just kept fainting," Colter said. "It was bad."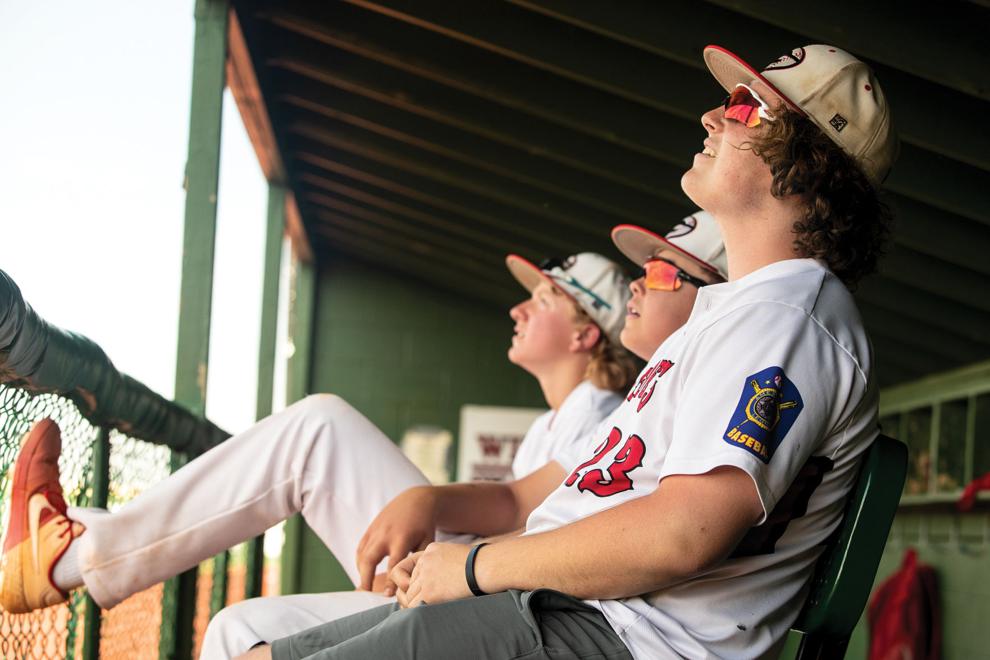 Doctors performed an echocardiogram that came back normal. That led to the SVT diagnosis, Lexi said.
Colter traveled to Denver to visit with a cardiologist this week. There, he had a procedure to remove the extra electrode in his heart, Lexi said. After the surgery, doctors told Colter he wouldn't have to worry about an abnormal heartbeat happening again.
"The anxiety is real for sure, but all of us, including Colter, have strong faith," Lexi said. "We know that God is in control."
Keeping the faith
It's been an emotional month for Lexi. No mother enjoys taking a child several hundred miles from home to have surgery.
But the most powerful emotional for Lexi this month has been gratitude. Without the support of the Roughriders baseball program and the Gillette community as a whole, the last few weeks wouldn't have been possible, she said.
"It's been amazing and I feel very blessed to be a part of an organization like this," Lexi said, taking breaks to sniffle and wipe away tears. "We've gotten phone calls from all of the coaches wanting updates and Colter gets calls and texts on his own even."
Roughriders varsity coach Nate Perleberg asked Lexi if he could post the news on the team's Facebook page to spread the word and update the community on the situation. Lexi didn't hesitate to give permission.
"There's definitely power in prayer so as many people hear what happen, they can pray for him," Lexi said. "That's the only thing we have control over."
Returning to action
Colter is looking forward to returning home to cheer his teammates on during the Gillette Prep Tournament this weekend at Hladky Memorial Stadium. But that's not the only thing he's looking forward to.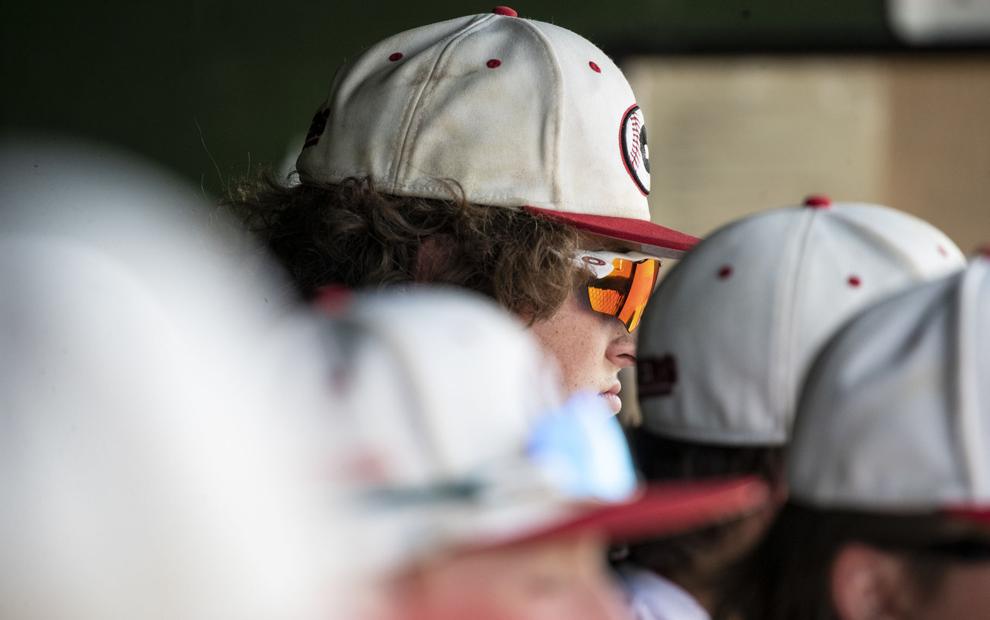 "I really love playing," Colter said. "It gets boring, but I do like watching my brothers play and I can't wait to join them."
Stearns is also excited to pencil Colter's name back on the lineup card. The Renegades coach expects he'll be able to return for a tournament in Bozeman, Montana, starting July 1.
"I have him batting in the three hole because he has a ton of power," Stearns said. "He's got a really good swing and as a player I consider him as a player that can hit for both average and power, and I've been impressed with that all year long."
Stearns also views Colter as a strong asset off the field. He's a natural athlete with a strong work ethic, and that rubs off on his teammates.
"He's just one of those kids that makes you enjoy being a coach," Stearns said. "He listens and he tries hard and he wants to get better."
Colter wasn't expecting to miss playing time this summer because of a heart condition. But the entire experience has brought him closer to his coach, his parents and especially his Renegade teammates.
For Colter, his teammates will always be brothers.