Wendi Ruby always loved winning matches at Campbell County High School.
But Ruby, who was recently hired as the school's new volleyball coach, wasn't trying to win matches for CCHS. She was trying to beat the Camels.
Ruby was the head varsity coach for rival Sheridan High from 2006-13. She won a state championship in 2011 and multiple regional championships for the Broncs in that span.
Ruby moved to Gillette in 2014 and coached at Sage Valley Junior High for a season before moving up to Campbell County's freshmen team for two seasons. She coached the Camels sophomore team for a year before returning to the freshmen level, where she stayed until taking the varsity job.
With prior varsity experience at the Class 4A level, Ruby feels confident going into her first season as the Camels head coach.
"I think we're on the up and up and I'm excited for the girls that are in the program and the up-and-comers at the junior high," Ruby said. "I think we just need to get back to that winning mentality.
"We kind of took a bump there when we split ways with Thunder (Basin) and I think now we're kind of evening out and we're starting to come back around."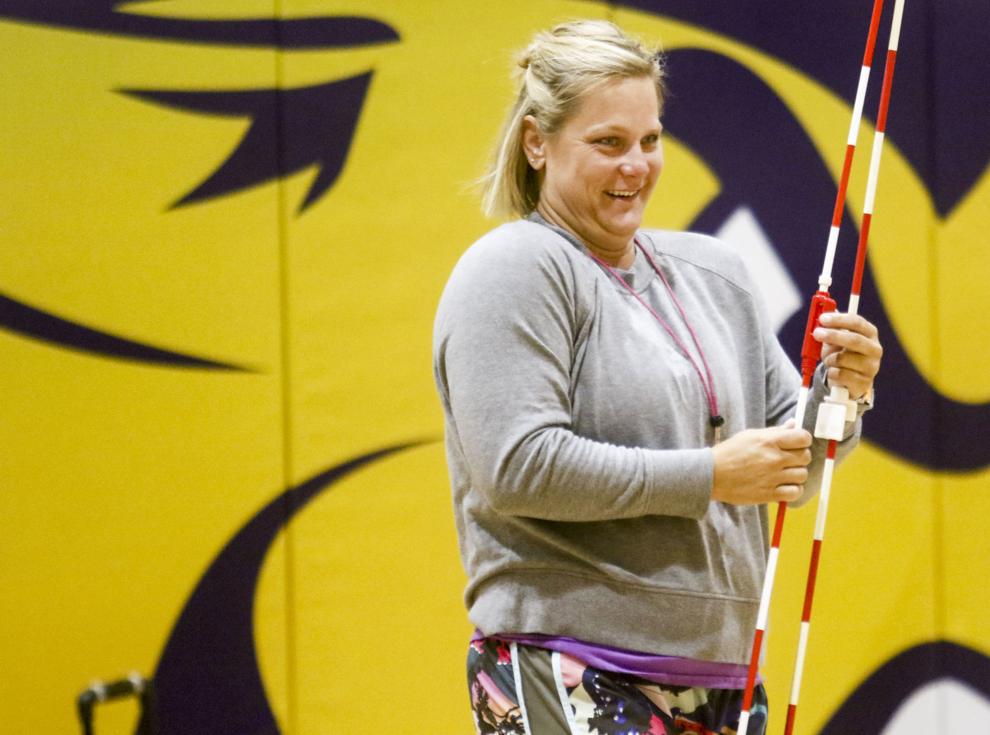 Campbell County hasn't won a state volleyball championship since 2000. Ruby's first goal is to make sure the Camels are competitive with the rest of the 4A schools across the state.
"I want to see the program succeed," Ruby said. "I was always a rival of Campbell County, so when we moved (to Gillette) it was a little bit of a hard thing, but now that I'm here I want Campbell County to be back on the radar.
"I want to get back to where people are excited to play us because they know it's going to be a good game no matter what."
Ruby already has one game in mind that she will circle on the schedule when it's officially released. She's looking forward to returning to her old stomping grounds in Sheridan.
"I always tell my girls that when we go play there, there are no ifs, ands or buts about it, we have to win," Ruby said. "I have a banner hanging in that gym."
The Camels graduated four seniors from last year's team and will need to fill gaps in the starting lineup in Ruby's first season. After coaching for so long at the freshman and sophomore levels, she is confident with the talent that will come out for the team next year.
"I feel good," Ruby said. "I think that I'm going to run things a little differently as far as offense and we're going to really try and put an emphasis on defense and make sure that we pursue every ball, but we have a great group of upperclassmen coming back and there's a lot of younger kids knocking on the door and wanting to play.
"It's going to be a good and competitive environment in our own gym, which will make us better all the way around."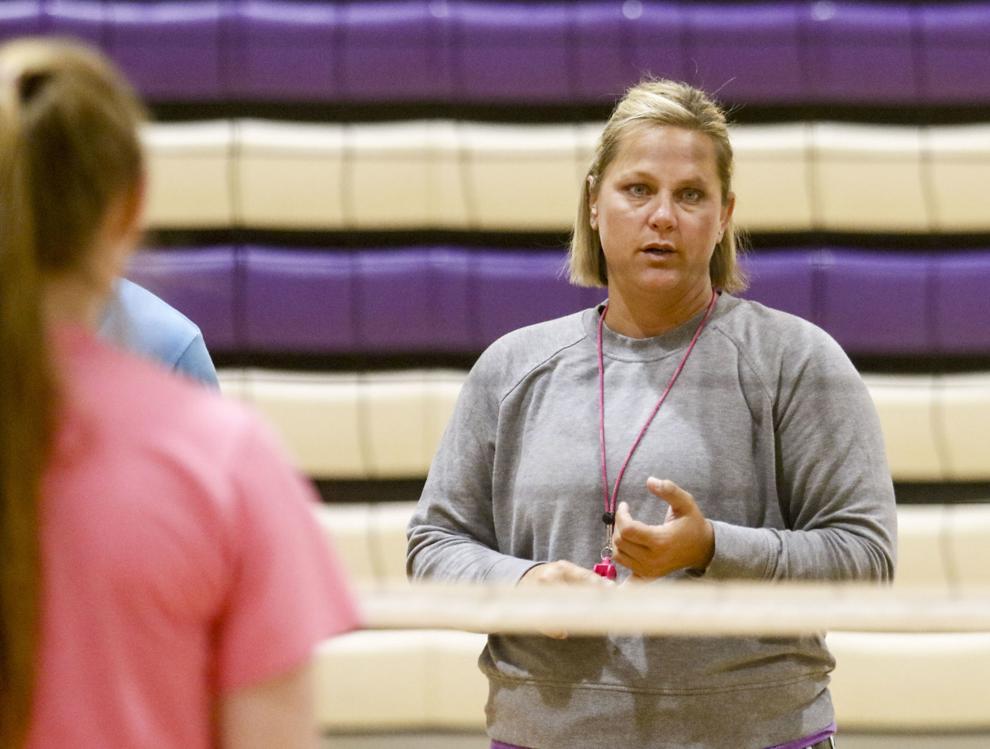 Ruby has already established open gym workouts and has scheduled camps for student-athletes. The Camels are doing three open gyms a week until August and hosting a pair of three-day camps in the upcoming weeks.
Befus resigns as head coach for personal reasons
People always told Marcy Befus that she would know when it was time to step away from coaching. Befus, who coached the Camels for the past two seasons, knew this was the time.
Befus resigned as the Camels volleyball coach for personal reasons, but mostly because of the time commitment it takes to run a program. Befus has coached at least one sport for the last 30 years.
Befus has been a physical education teacher at Campbell County since 1995 and coached JV for nearly two decades before taking the varsity job in 2019. She also taught and coached in Douglas for three years before moving to Gillette.
In her two years as head coach, Befus was 20-33.