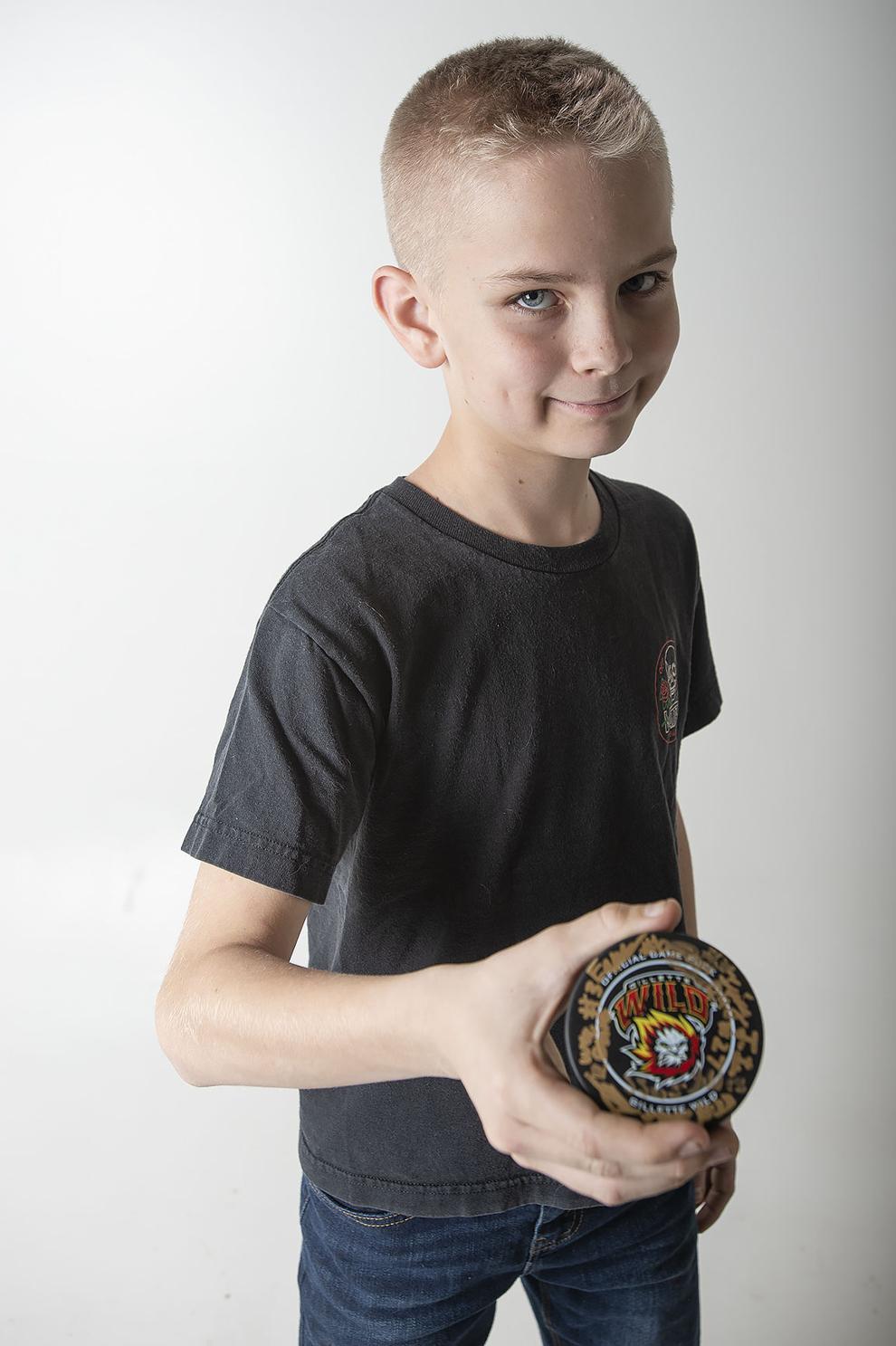 Sarah Felmlee didn't know what to do.
Last month, Felmlee took her 11-year-old son Gunner to the hospital for his annual checkup. Gunner was born with an unicuspid aortic valve and had heart surgery when he was just 7 weeks old.
Gunner has grown accustomed to visiting the doctor every so often so physicians could check on his heart condition. But last month, a routine end-of-the-year checkup turned into frightening news for Gunner and his family.
"They told us that things had progressed quite a bit, and he needs to have surgery to replace the aortic valve," Sarah said. "They said his heart just could no longer keep up with his growth."
Gunner will have open-heart surgery on Thursday in Denver. After the original diagnosis, Sarah's main concern quickly turned into keeping her 11-year-old son's spirits high leading up to the operation.
The answers didn't all come to Sarah at once. Her son was a normal sixth grader who was shy but loved to talk about sports.
Eventually the idea came for Sarah to reach out to the Gillette Wild junior hockey team. The mom wrote a letter to the organization asking for its help to boost her son's spirits leading up to his surgery.
In the letter, Sarah explained Gunner's situation and told the team about her son's passion for sports, specifically hockey. While the family hasn't been to more than a couple of games this season with so much going on, Sarah asked the Wild organization to help in any way it could.
"He will be in the hospital for a minimum of five days then will come home for recovery for six weeks," Sarah wrote in the letter. "I'm just trying to help bring back some joy during this very isolating time in his life."
She signed the letter "a mom trying to put a smile back on my son's face."
Sarah wasn't sure if the Wild would respond to her letter. A few days passed before she got a call from the organization's marketing manager.
The Wild invited Gunner and his parents to last Friday's home game against the Sheridan Hawks, but the team didn't just offer the family free tickets.
Little did Gunner know that watching the Wild play the Hawks last weekend would be one of the best memories of his life so far.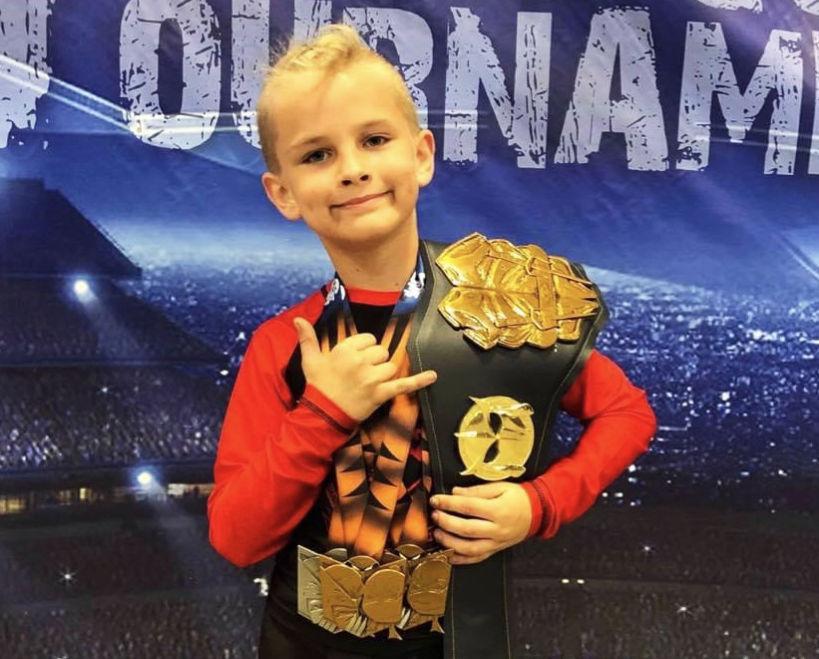 Making a new friend
The Wild's first surprise for Gunner was a trip into the locker room to meet all of the players. Gunner has taken a big interest in hockey in recent months and it's now one of his favorite sports.
Gunner has never been allowed to play hockey himself. Because of his heart condition, doctors won't clear him to play contact sports like hockey and football.
Gunner was allowed to play baseball until his most recent doctors visit where it was discovered he would need another heart surgery.
One sport he has been cleared to participate in is jiu-jitsu. Gunner practices at Western Plains Brazilian Jiu-Jitsu in Gillette and was recently promoted to an orange belt, Sarah said. An orange belt is an advanced belt at the youth level.
While he may not be able to play hockey himself, Gunner loves the speed of the game. His passion for the sport came out in the Wild's locker room before as players and coaches introduced themselves.
One player in particular stuck out to Gunner right away. Vance Kleinschmidt is playing in his first season in Gillette and has 11 points in 13 games played.
But Gunner wasn't drawn to Kleinschmidt because of his ability on the ice. Like Gunner, the Wild defenseman also had heart surgery when he was growing up.
Kleinschmidt was born with a heart murmur and had surgery to repair it when he was 17 years old. While he was six years older than Gunner when he had his procedure, Kleinschmidt still wanted to reach out to Gunner and tell him that he understood what he was going through.
"I've already been through it and even though I was older than him because I was 17, I've still been through it. It was just easier to talk to him," Kleinschmidt said.
With Gunner being so young, it was important for Kleinschmidt and the rest of the team to show their support leading up to his surgery next week. While Gunner may be scared now, Kleinschmidt wanted to show him that he's living proof that a kid like him can conquer anything, including an open-heart surgery.
"It was pretty cool to meet him just because he's so young and he has a long future ahead of him," Kleinschmidt said. "Not a lot of kids go through something like this at a young age, and now he knows he has all the support from our entire team."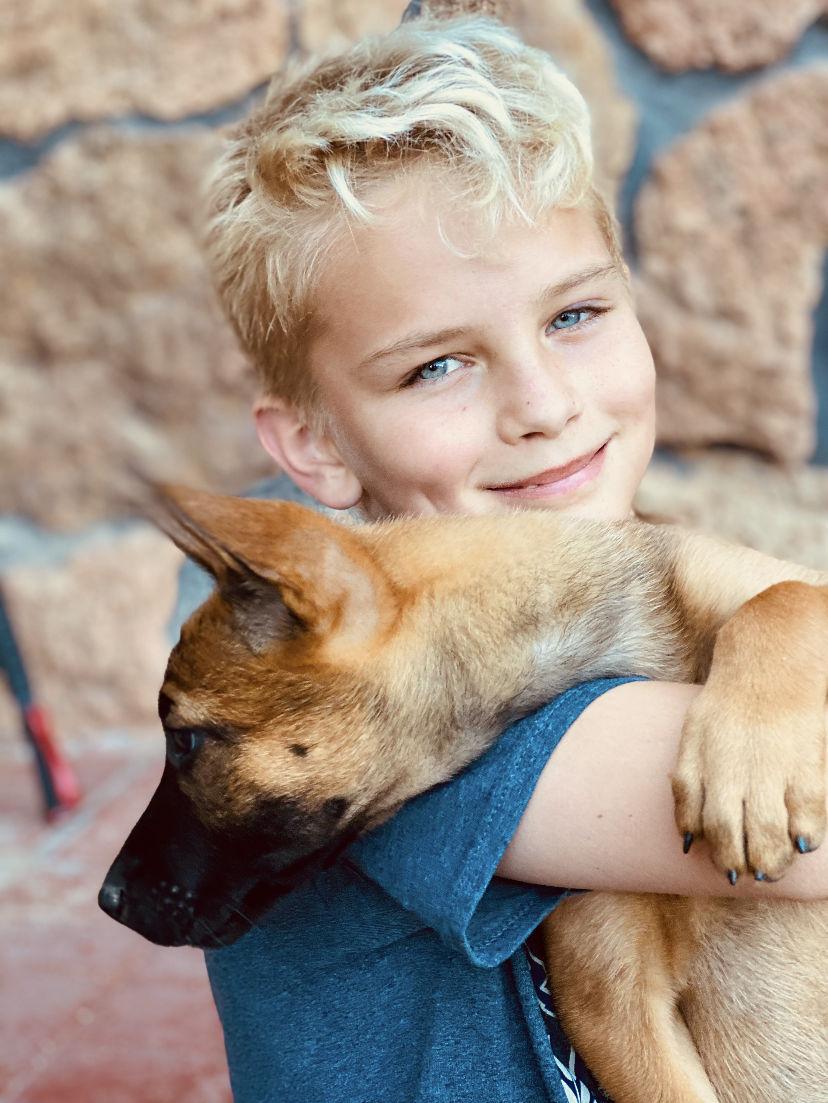 More than a game
The Wild went into the weekend in second place in the Frontier Division with a 29-3-1 record. Gillette hosted the first-place Helena Big Horns on Friday and will play the second game of the weekend series Saturday night at home.
Gillette is in the middle of its best season in the team's 11-year history. Wins — and an eventual NA3HL title — are front and center for the Wild players and coaching staff with just a month and a half left of the regular season.
Even with winning on the forefront, the organization is never too busy to take a step back and support one of its own community members.
"Anytime you can help a kid — or anytime you can help anyone really — through an especially tough time or a challenging time, we're going to do whatever the heck we can to be there for them," second-year head coach Ethan Hayes said. "In situations like this we have to do what's right, and what's right is doing whatever we can do for him."
Gunner's memorable night continued after meeting the Wild players in the locker room. Before the game started, the team invited Gunner out to center ice for a ceremonial puck drop in front of the home fans.
After shaking hands with Sheridan's captain, Gunner was escorted back to the Wild's bench by Gillette captain Declan Young. Hayes made sure to retrieve the puck back from the referee and had the entire Wild team sign it before giving it back to Gunner after the game to take home.
"It actually meant a lot to him," Sarah said. "He's a very shy kid when he doesn't know people but after the game he would not stop talking. He just kept going for hours and eventually I had to say, 'Kid, go to bed.'"
Getting a response to her letter to the Wild was surprising in and of itself. But seeing how much the organization as well as the individual players were willing to do to make sure Gunner enjoyed the special night was something Sarah will never forget.
It's also a night Gunner won't forget, either.
"I think I've probably worn out my thank yous to them," Sarah said. "I never thought in a million years that anything would have come of me writing them a letter."