The Gillette Wild junior hockey team is playing for much more than wins and trophies and banners on the wall. The North American 3 Hockey League team is playing for fans like Aaliyah Hanson.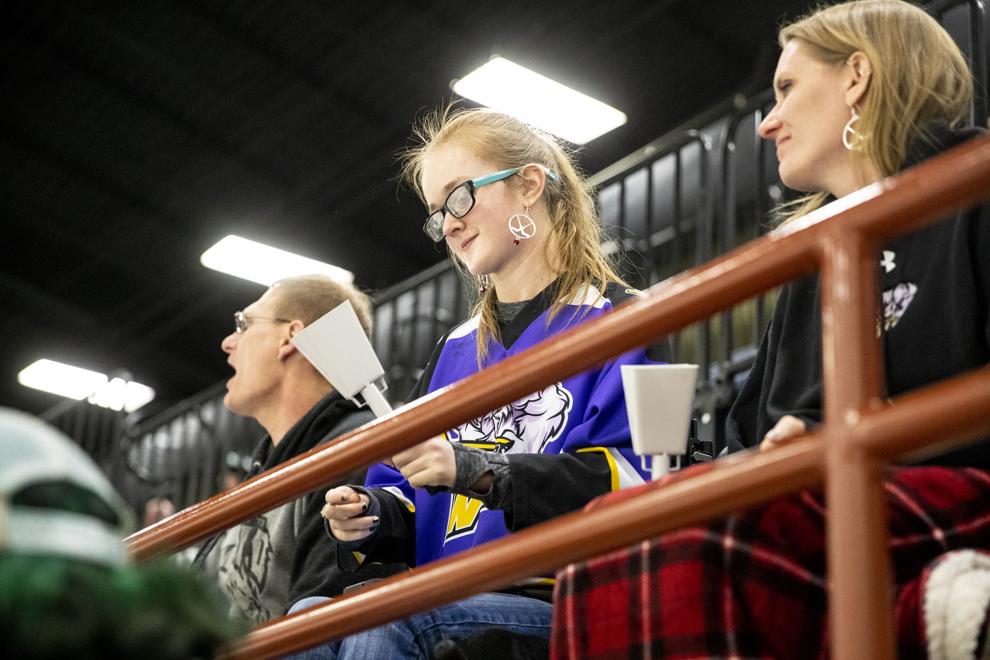 Hanson has been to roughly 100 home games at Spirit Hall Ice Arena over the past four seasons. She rarely misses an opportunity to see her team on the ice.
"Originally, it was just trying a new thing," Hanson said about going to watch some live hockey. "I had never been to a game and my mom wanted me to go to see what it was like.
"When I started going, I got to know the players and now I'm kind of part of their little family and it's just stuck with me ever since."
The Wild play in a competitive junior program and advanced into this year's playoffs as the No. 3 seed in the Frontier Division.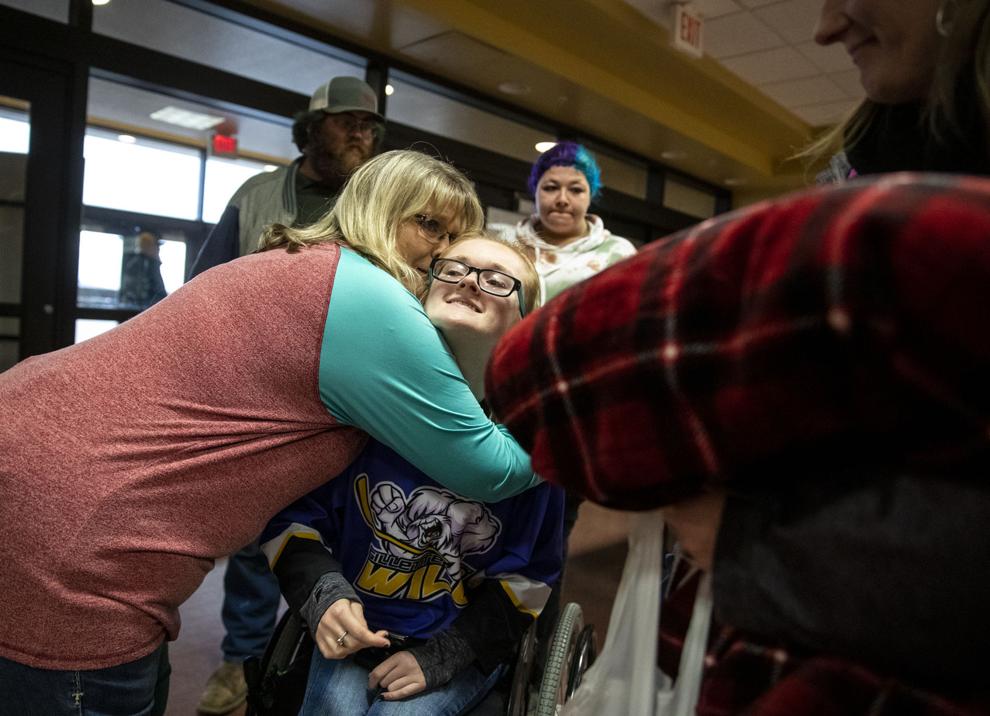 What Hanson likes the most about being so close with the Wild hockey players is how they treat her. It's a way to take her mind off of things and to feel a sense of normalcy, she said.
In 2014, Hanson suddenly got sick and was flown to the Children's Hospital in Aurora, Colorado. There, Hanson spent two and a half months with a blood infection.
The infection spread to her spinal cord and, at just 8 years old, Hanson was left paralyzed from the neck down.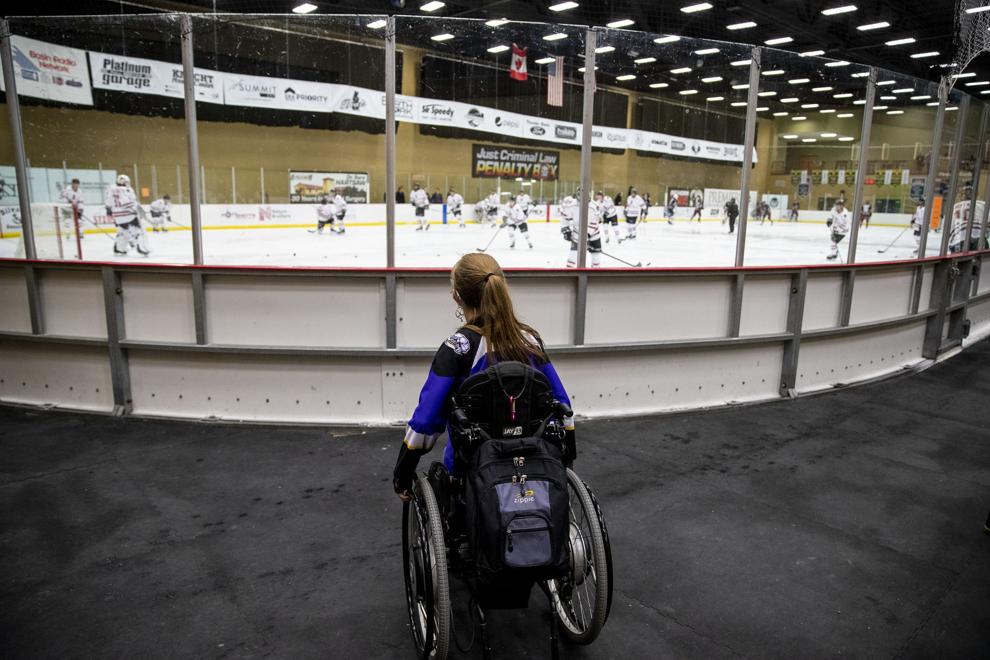 Over the last seven years, Hanson, has become more independent since the hospital stay, mother Angel Hanson said. Now as a 15-year-old freshman at Campbell County High School, Hanson is able to help out around the house and push herself in her wheelchair, Angel said.
Having grown up through plenty of adversity, Hanson enjoys being part of the Gillette Wild community because it gives her a sense of normalcy she doesn't feel in many other places.
"A bunch of the boys are like brothers to me," Hanson said. "They support me in a lot of ways and they tell me that I'm not just a kid in a wheelchair. I'm a normal kid and my position is unique and I'm unique to those around me."
After years of being a dedicated fan, the Wild organization honored Hanson with a ceremonial puck drop before the team's game against the Sheridan Hawks on March 19. Not only was Hanson able to accompany the players onto the ice before the game, she also received her own Gillette Wild jersey signed by all the players.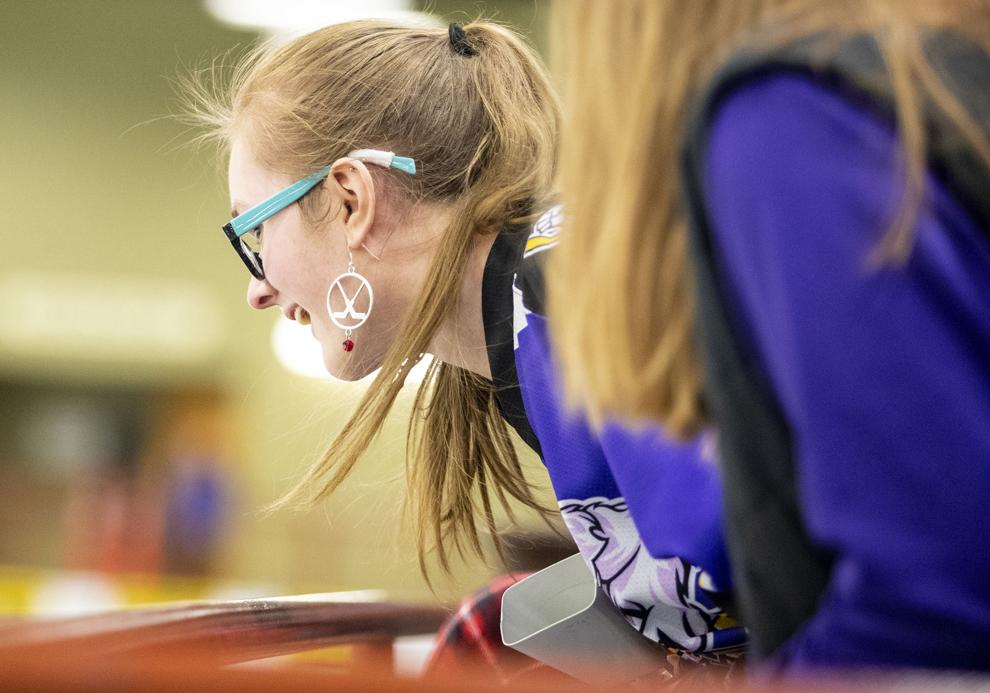 "She comes to every single game and she's always saying hi to us, so it was just great to see her be a part of the team for a bit," said Wild forward Hunter Beckett.
Hockey is the top priority for players in the Wild organization. But giving back to the community and appreciating fans like Hanson are really what a player's time in Gillette is all about, said coach Ethan Hayes.
"Our biggest goal is to bring this community closer together," Hayes said. "We want to show the guys that their everyday actions have an effect on that."
Hanson would need a pretty good reason to miss a Wild home game at Spirit Hall. Knowing she's in the crowd gives players like Beckett an extra source of motivation on the ice, he said.
"The fans like her are what have made my junior hockey experience so memorable," Beckett said. "I know I'm going to remember this for the rest of my life.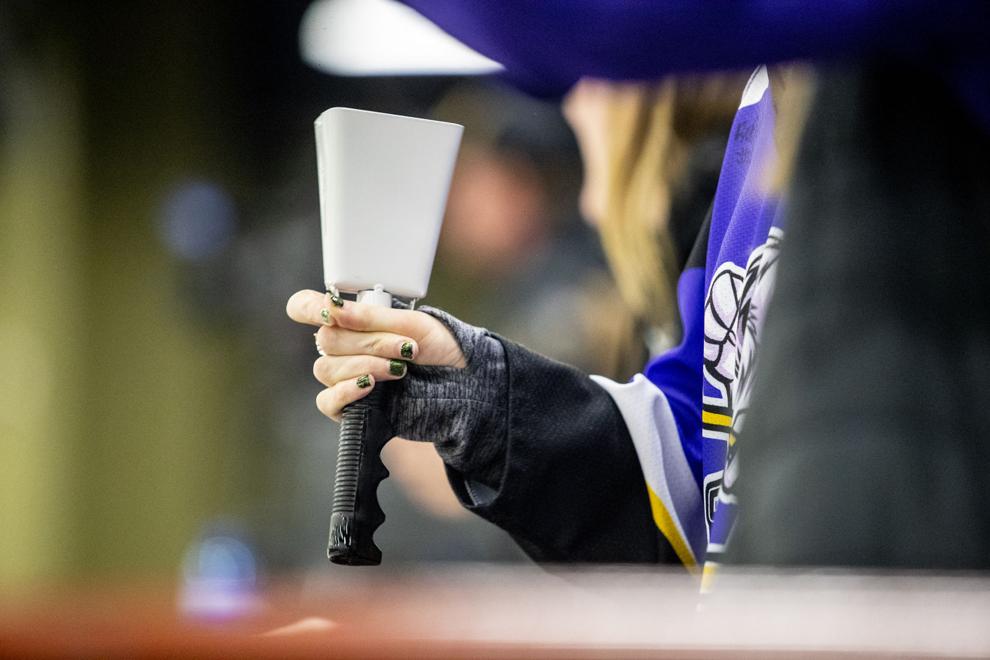 "The biggest part is knowing that the community is there with us."
March 19 will be a memory Hanson carries with her for a long time, she said. Connecting with her favorite players on the ice and wearing a jersey signed by every one of them is worth more than the price of admission.
"I get to be normal and be a normal kid and I get to do things that everybody else does," Hanson said about spending time at Spirit Hall. "They include me. They always do."
After being part of the ceremonial puck drop, Hanson returned to school the next week and bragged to her friends about the experience and how much it meant to her. While her everyday life often reminds her of what normal is to other people, experiencing a Gillette Wild hockey game offers her a sense of contentment with what normal is for her.
As Hanson's mother, Angel appreciates the team and how the players go out of their way to acknowledge her daughter as one of their own in the Wild family.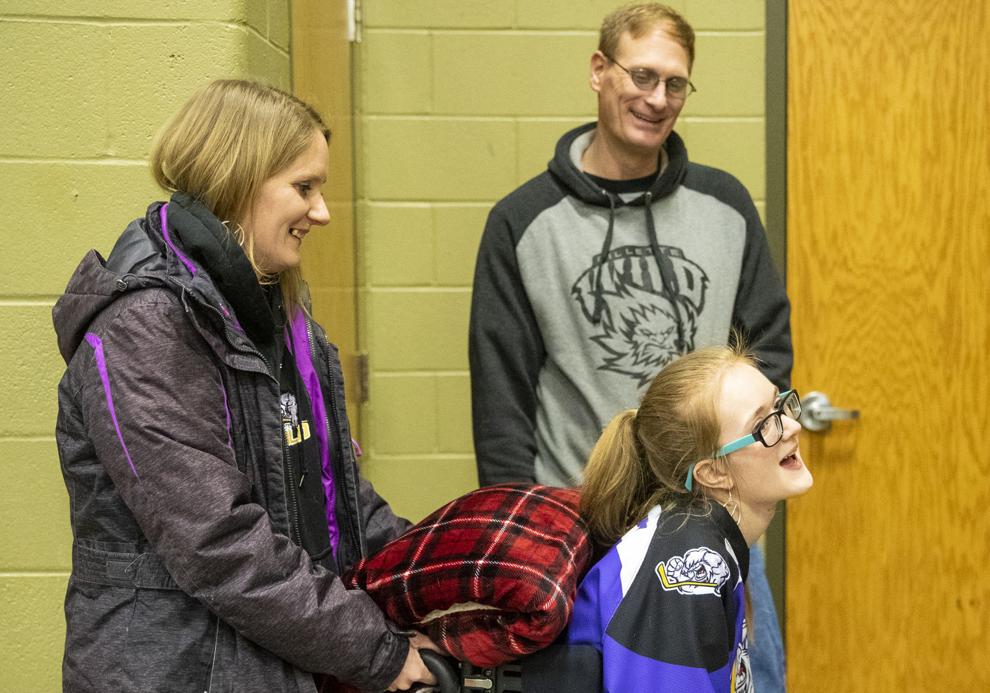 "Being a teenage girl in a wheelchair is hard enough," Angel said. "So to have any sense of normalcy is huge.
"I just like to see her get to feel like a normal kid and for them to recognize that she's not just another kid in a wheelchair. She's a normal kid and it's awesome to see the support from our team."