Campbell County High School seniors Braik Hurm and Reilly Wilson were the top finishers at this year's Class 4A state cross-country meet in Ethete on Saturday.
Hurm finished in fifth place for the Camel boys with a time of 16 minutes, 36.67 seconds. For the Camel girls, Wilson finished seventh with a time of 19:42.76.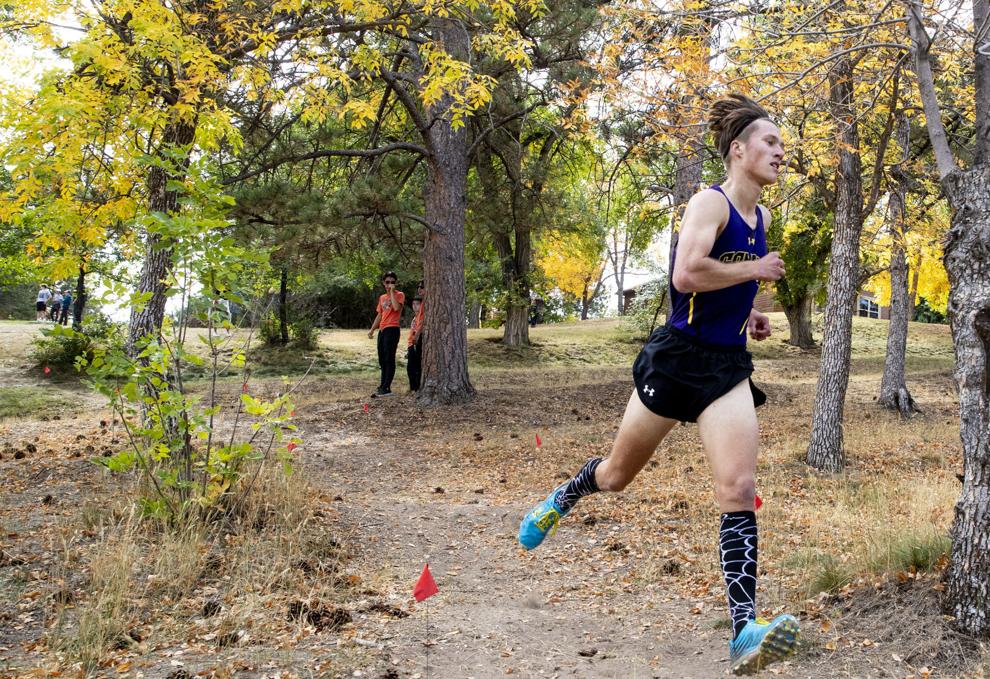 CCHS senior Sam Kjerstad also finished inside the top 15 for the boys, finishing 14th with a time of 17:06.94.
As a team, the Camel girls finished in seventh place with a score of 159 and the boys finished in eighth place with a score of 212. The Thunder Basin girls finished eighth with a score of 190 and the boys finished 11th with a score of 293.
Thunder Basin's top finisher was Abby Arnold in 20th place for the girls with a time of 20:52.43. Teammate Rylee Brandon finished in 29th with a time of 21:15.09.
Behind Brandon for the TBHS girls was Clara Bourgeois in 40th (21:44.98), Megan Doherty in 50th (22:20.78), Syri Johnson in 51st (22:25.76), Adelynn Matthews in 66th (24:20.45) and Rylee Hudson in 68th (24:44.82).
Alex Draper was the top finisher for the Bolts boys. Draper finished 38th with a time of 17:53.46.
Behind Draper for the Bolts was Spenser Erickson in 60th (18:36.73), Patrick Hardesty in 61st (18:40.43), Carter Matthews in 65th (19:01.99), Connor Phipps in 69th (19:25.73), Nicholas Juelfs in 76th (20:22.57) and Brandt Coombs in 78th (20:40.06).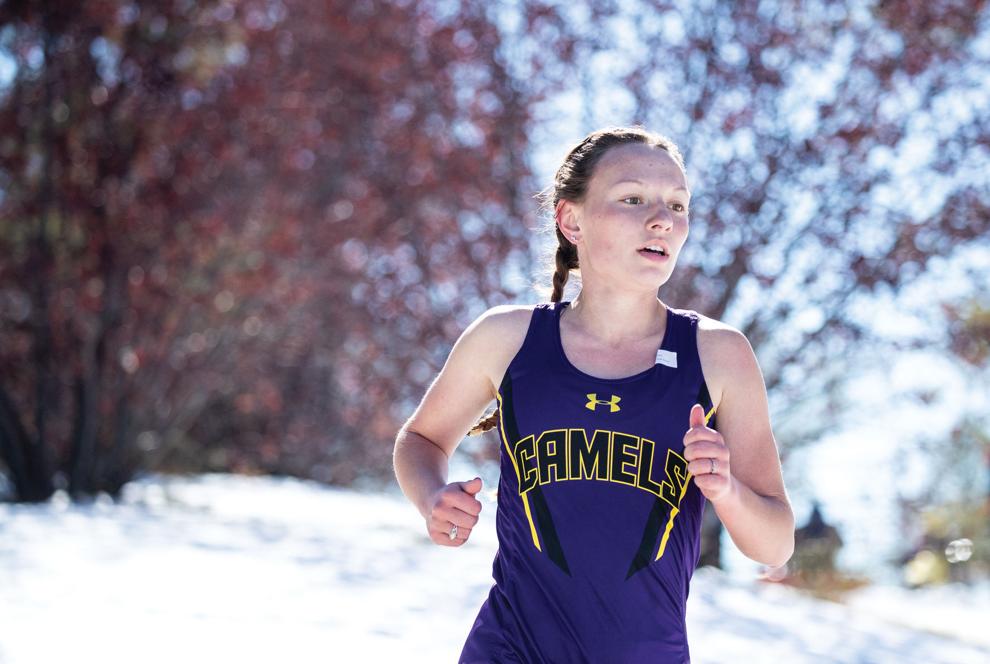 For the Camel girls, Jayden Haugen finished 34th (21:22.99), Kendra Jensen finished 35th (21:30.40), Makayla Mayer finished 38th (21:40.42), Madison Melinkovich finished 45th (22:03.90), Bella Sheehan finished 61st (22:47.93) and Sammy Marshall finished 67th (24:40.92).
For the Campbell County boys, Corbin Branscom finished 52nd (18:16.04), Lawson Lutgen finished 70th (19:34.99), Deacon Cain finished 71st (19:40.94), Matthew Israelsen finished 77th (20:39.26) and CJ Gaskins finished 79th (21:07.83).
Cheyenne Central won titles on both the boys and girls side. Kate Brigham of Jackson finished first for the girls with a time of 18:38.15 and Mason Wheeler of Jackson finished first for the boys with a time of 16:10.45.