Beau Graham wasn't thrilled with his team's 5-5 tie with the Black Hills Rapids.
Beau, 9, wasn't angry that he and his teammates didn't win, but he also wasn't happy about it. It was a high-intensity game, Beau said, but just being allowed to get out and play soccer on a Saturday was rewarding enough.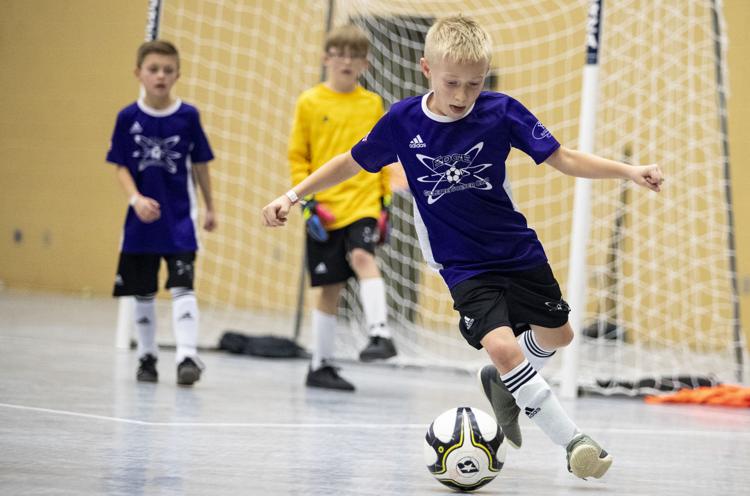 "I like shooting and passing and playing with my friends," Beau said.
Beau plays on the Gillette Edge U10 youth soccer team. His team was one of 67 to come to the Wyoming Center at Cam-plex for the second annual Pepsi Cup.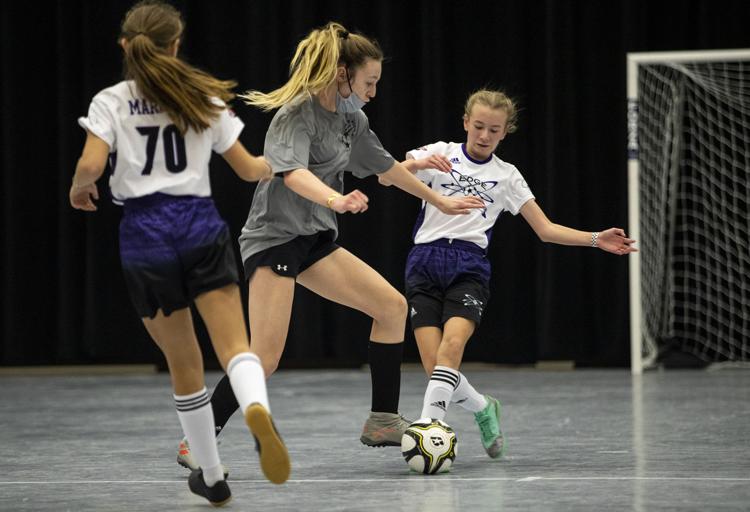 Teams from Wyoming, Montana and South Dakota clashed during the two-day tournament, ranging from U8 up to U19 at the high school level.
"It's all about the kids," said Brian Hokanson, the tournament's organizer. "We're lucky to be able to give them the chance to play, because a lot of other places with a lot of other kids in the country can't play soccer right now.
"We're just super happy that we're able to, with restrictions, allow the kids to play."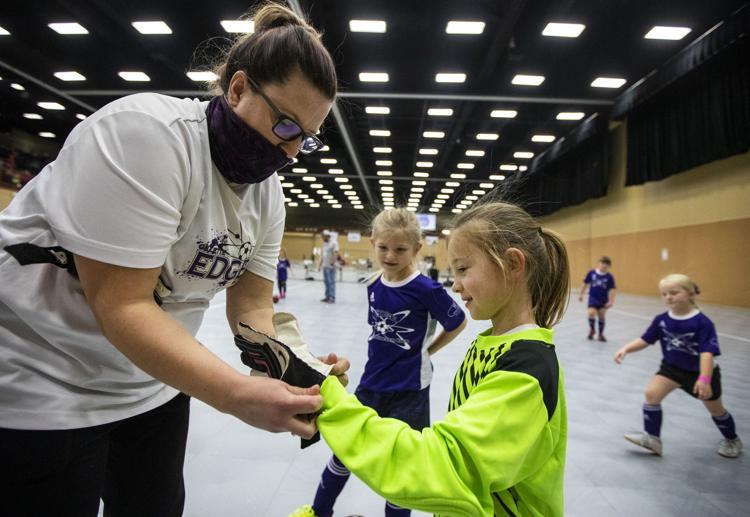 A big draw for teams to travel to Gillette for the tournament is the quality of the facilities, Hokanson said. When he approached Cam-plex with the idea of an indoor soccer tournament, the Cam-plex staff was nothing but supportive of the idea.
"There's not really a better facility around here than Cam-plex and they've been awesome to work with," Hokanson said. "Once the teams come once, boy, they just want to come back."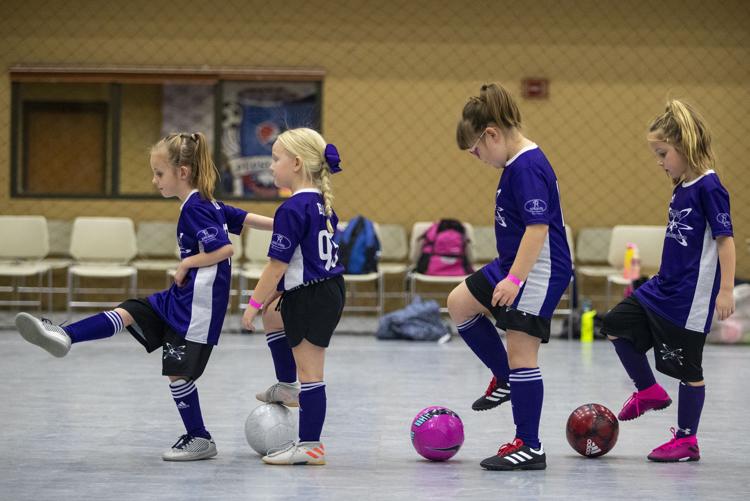 Because of the size and capacity of Cam-plex, six soccer games could be played at the same time.
Now with the tournament's second year behind them, Hokanson said his goal is to continue to attract as many soccer teams as possible to Cam-plex for the annual event.
"The more teams you get, the easier it is to match the teams up based on skill level," Hokanson said.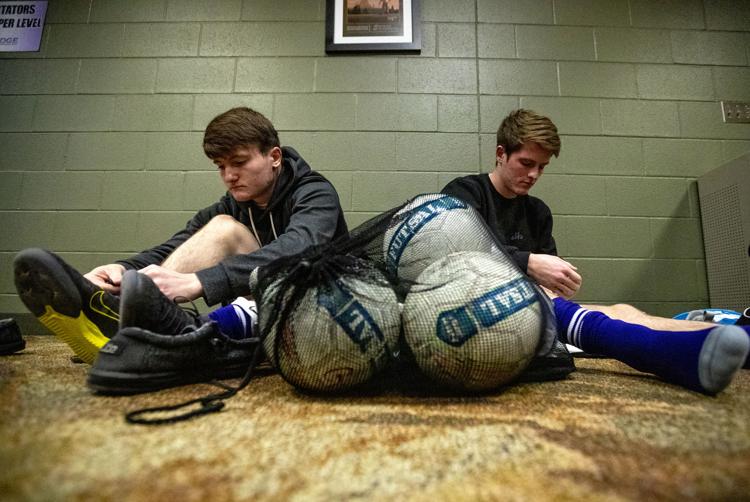 The tournament is a marathon for Hokanson, players, coaches and everyone involved with the event as games were played continuously both Saturday and Sunday. But once the games start, they just keep rolling, Hokanson said.
For kids like Beau, who plans to play soccer in high school, the Pepsi Cup was a success because they got to play.