Betty Clouse had one rule during her 47-year marriage with Bill Clouse.
No more demolition derbies.
"She was always afraid I'd get hurt," Bill said. "Or worse."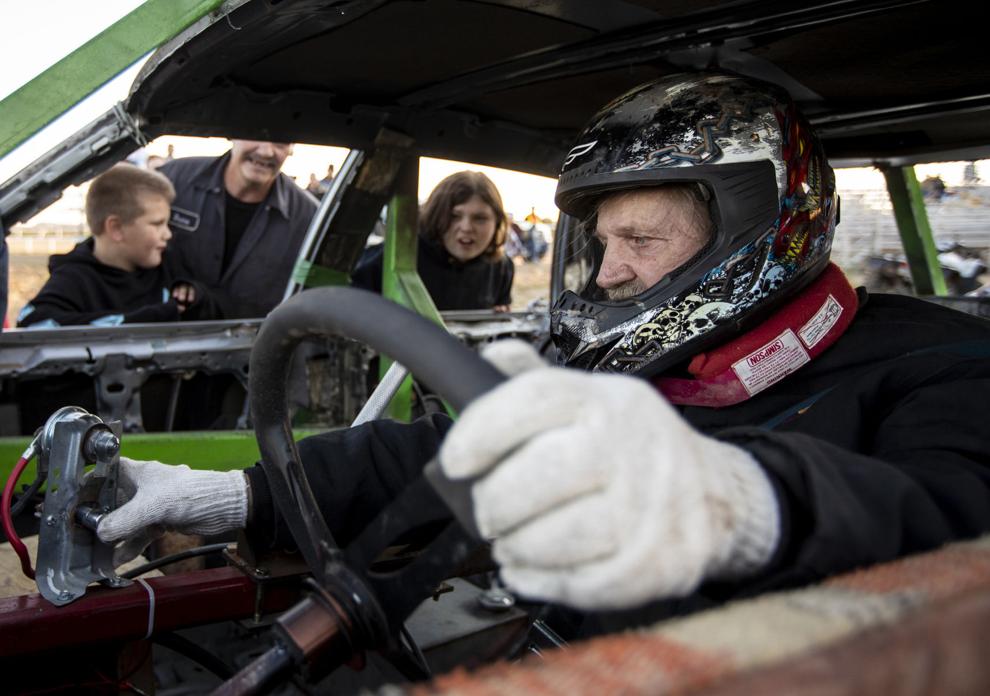 Yet there he was on Saturday night, a 74-year-old man with a broken heart along with all the other ailments that stem from a lifetime of work.
Bill wasn't there to watch the derby. This time, he was there to win it.
And, he thought, with Betty's blessing.
A family tradition
It had been over 20 years since Bill last participated in a demolition derby. He started the hobby in the 1970s but gave it up in 2000 to ease Betty's mind.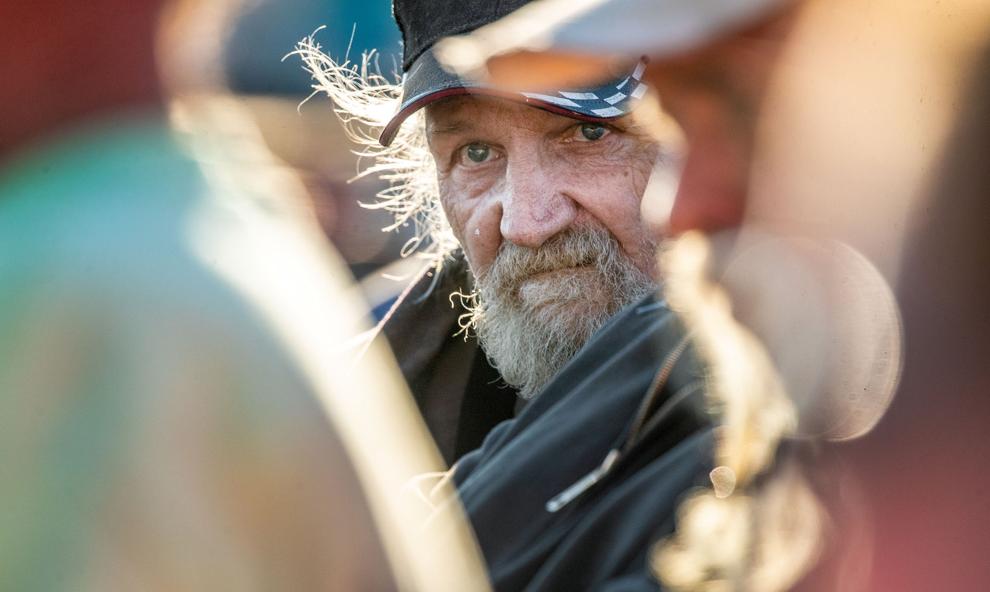 "A guy by the name of Dennis Dykes conned me into doing the first one back in the '70s," Bill said. "Then he kicked my butt."
Betty didn't want Bill taking anymore unnecessary risks during the weekends. His work was already dangerous enough.
Betty never liked watching Bill compete. She was always thinking of all the risks and what she would do if something were to happen to her husband in the arena.
Bill worked his entire life in the coal industry, spending 30 years at Wyodak and three more at the Black Thunder coal mine.
It was at work that Bill once broke his back in three places.
Betty and Bill watched their entire family grow up at the derbies. It was a family tradition to spend Friday and Saturday nights in the pits.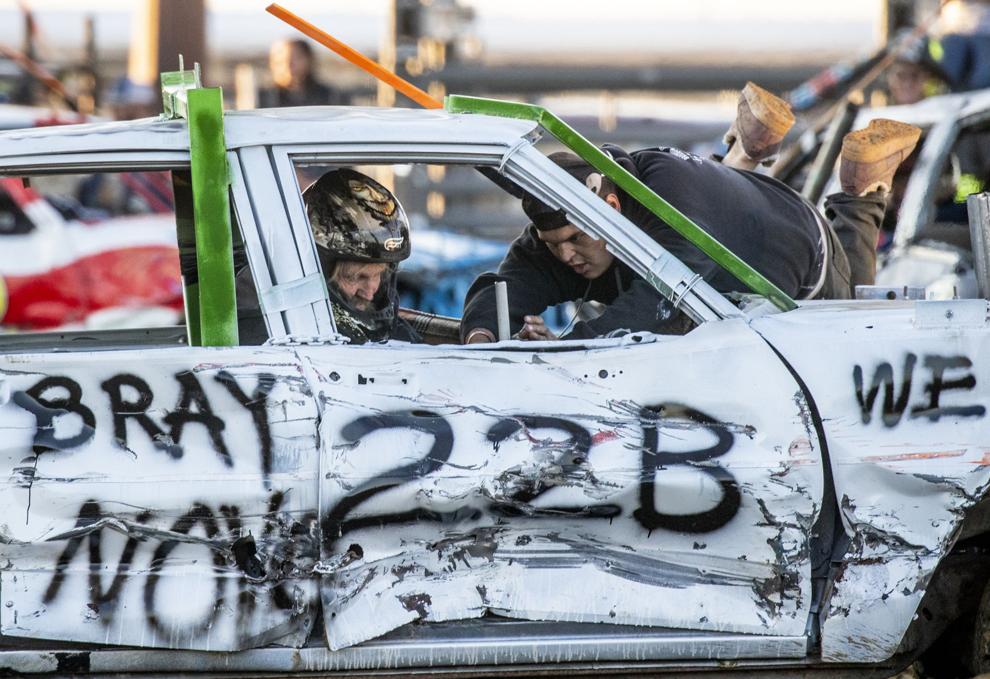 The couple have 26 grandchildren and 13 great-grandchildren, and the majority were at Cam-plex's Morningside Park on Saturday.
But for the first time in most of the younger relatives' lives, they weren't there to hang out with Bill and Betty in the bleachers. The entire family was there to watch Bill compete in the 25th annual Razor City Rumble Demolition Derby at Cam-plex's Morningside Park.
While she wasn't present in the stands, Bill had a feeling Betty was watching.
Coming out of retirement
Sitting in his car at Morningside Park, Bill was without his partner and best friend of nearly 50 years. Two weeks before Saturday's derby, Betty died of a heart attack.
Bill coped with the sadness the only way he knew how to. He picked up his tools and headed straight to the garage.
With the help of a few close friends and family members, Bill was able to build a car in just five days to get it ready for the Razor City Rumble.
"The rule was that I couldn't do derbies while she was alive," Bill said. "So here we are."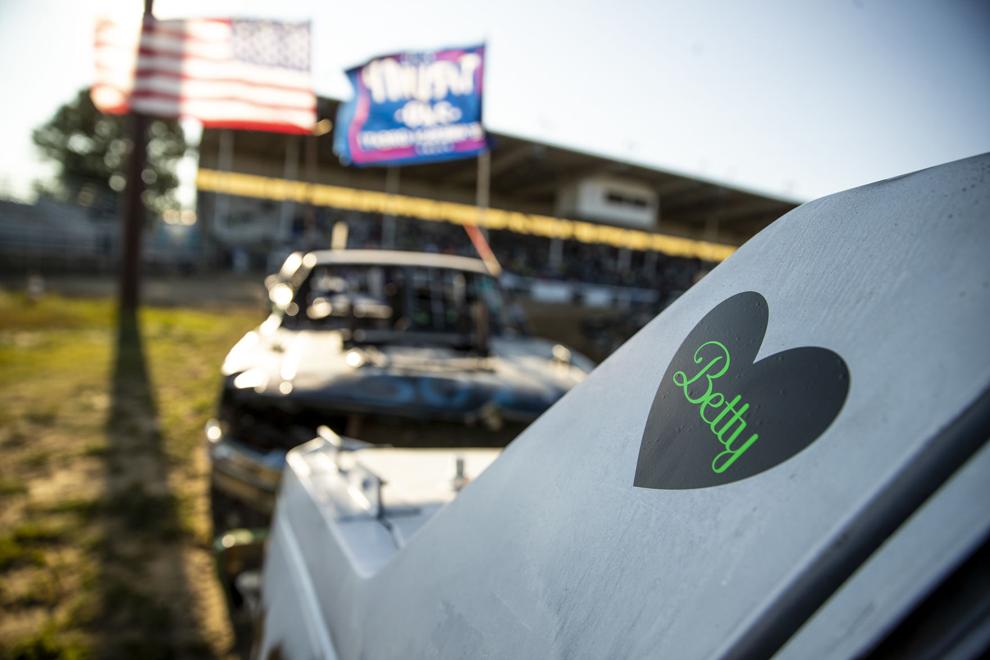 Bill is no stranger to mechanical work. While he hadn't competed in a derby in two decades, he's been helping his children and grandchildren work on their cars for practically their whole lives.
He's been helping his grandson, Stefan Reyes, build cars for the last five years. Now it was Bill's turn to drive.
"If I'm going to do all this work I might as well get to drive the thing," Bill said.
Bill didn't put his heart on his sleeve. He put it on his car.
He paid tribute to Betty on Saturday by painting a black No. 22 on his car, followed by a capital "B." His calling card was a shrine to Betty's memory. Her birthday was Dec. 22 and the "B" was for his Betty.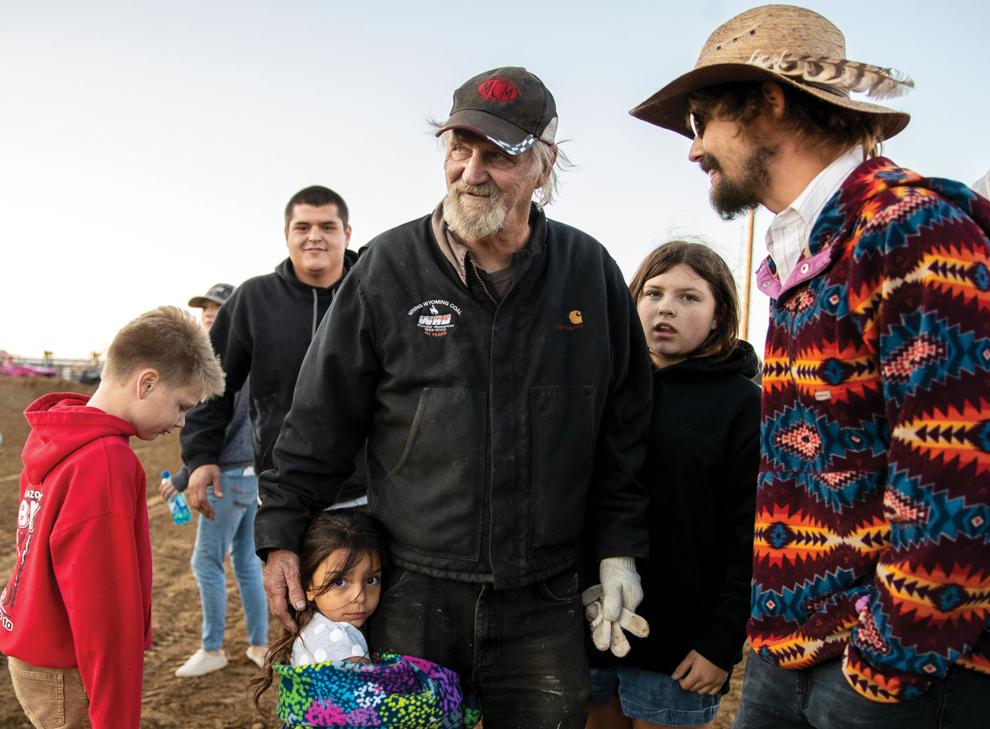 Thrusted back in
The derby organizer gathered all the drivers in the pit for a meeting before the event started. Bill leaned on a black Dodge Ram and listened intently to the organizer's instructions.
Bill was competing in the 1980s class. The majority of the prep work to get his vehicle running was under the hood, but it needed some external maintenance, too.
A group of his grandchildren and great-grandchildren gathered around his white car before the heat. The car was plastered with random names and signatures in a variety of colors that clashed with the white paint.
The names were of his many family members surrounding him as he made his return to the driver's seat. One decal was a black heart with Betty's name inside of it.
The other drivers in Bill's heat started their engines and began to migrate toward the arena. Bill's family surrounded his car, making sure his helmet was secure and his seat belt was strapped tight. They didn't want to lose him, too.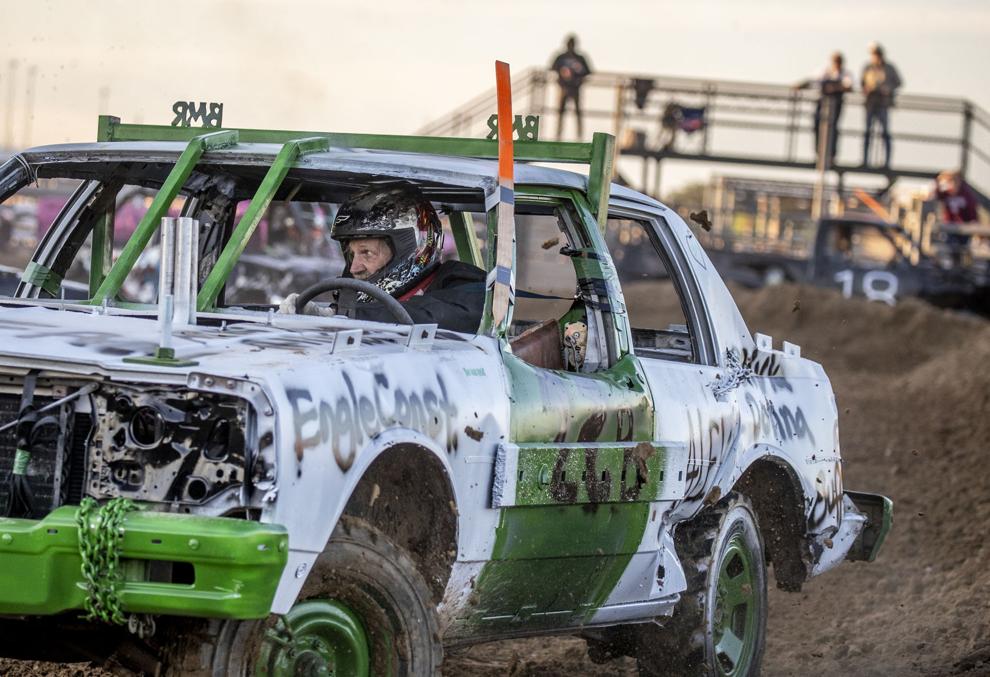 After his car passed the family's strenuous safety inspection, Bill shifted the car in gear and took off. For the first time in 20 years, Bill drove into a demolition derby in front of a crowd of roughly 1,500 people.
"I thought I would be nervous but I feel ready," Bill said before the heat. "I just want to have fun and see how many cars I can dent before they get me out."
The heat began like any other of the night, with nearly a dozen drivers thrusting their cars into reverse toward the flag in the center of the ring. Bill's car stumbled at first but he recovered just in time to make contact with another driver.
But Bill's night in the spotlight would be short-lived. Less than two minutes into the heat, another driver connected with Bill's right rear tire, dislodging the wheel from the axle and leaving him stranded in the ring.
The crushing hit caused an audible reaction from the crowd in the grandstands, but an even louder panicked one from Bill's family in the pits. After a few seconds of tense silence, Bill climbed out of the driver's side window and walked out of the arena.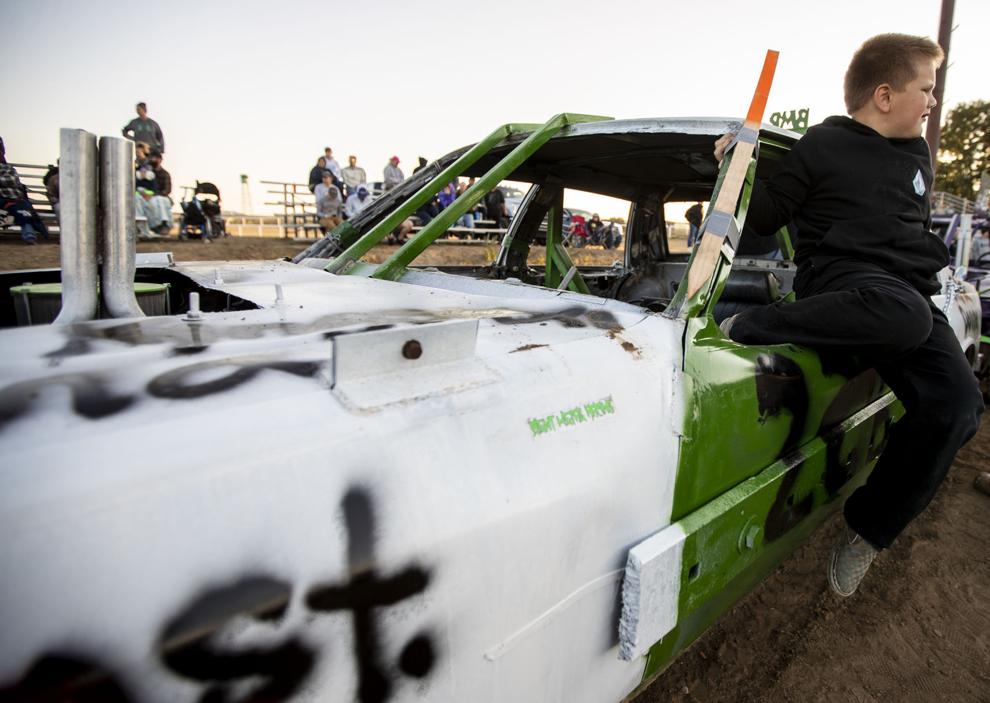 "That was a father and son team that hit me," Bill said. "The father hit me and then the son came and hit me in the front. I tried to drive off but the axle popped out."
Despite being knocked out of the derby for the night, Bill was all smiles after his performance in the heat.
"I ran this derby for Betty," Bill said. "She told me since she made me quit that I couldn't run anymore when she was alive. When she died, we had this car sitting out in the yard and I told my boy, 'Let's get her ready for grandma.'
"I want her to know that I can run it and still walk afterward."
Bill came out of the Razor City Rumble unscathed. He capped the experience with celebratory doughnuts with his grandchildren and great-grandchildren on a cool Saturday night in Gillette.
Bill didn't know if he'd ever compete in a demolition derby again. Now that he has, Bill has no doubt he'll be back in front of the hometown crowd again next year.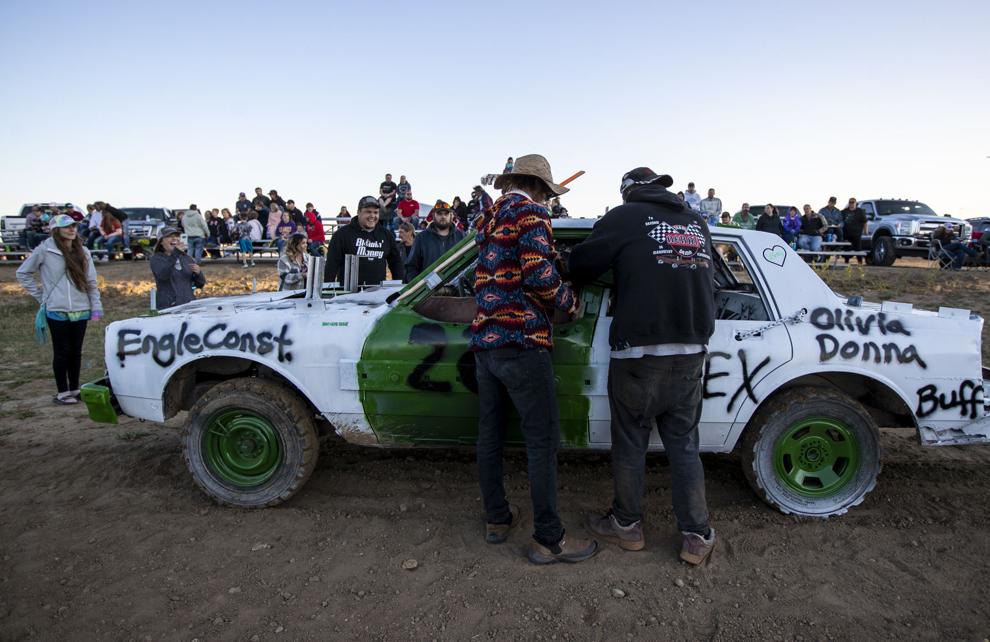 "I loved it," Bill said. "I'll be back. I'll be 75 and I'll still be running."
The tradition of spending time with his family at the derby will be a little different without Betty by his side. But his wife would be proud to see all the smiles he put on their grandchildren's faces Saturday night, he said.
For now, that's enough to keep Bill going.