Four Gillette athletes and one relay team left Kelly Walsh High School this weekend having accomplished the ultimate goal for any track athlete. Lauryn Love, Remar Pitter, Sydalee Brown, Gabby Mendoza and the Campbell County High School girls 4x100-meter relay team all were crowned state champions.
Love, a senior at CCHS, won the shot put with a throw of 46 feet, 11 inches. She also finished second in the discus throw with a distance of 127-9.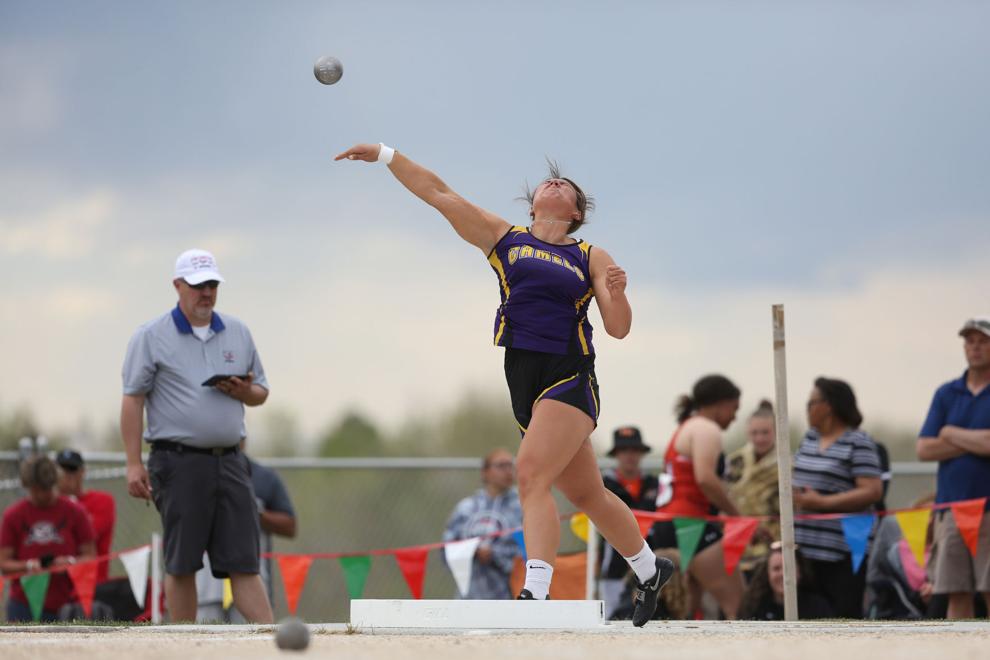 Love's win in the shot put was her second consecutive state title after winning the event to cap the indoor track season. Love recently committed to compete for the University of Arizona's track and field team.
"It felt really good," Love said. "I was happy that I got a bigger throw for me, so the win felt better. At regionals, I threw a 43-11 and I had people coming up to me saying, 'Good job,' but you just can't really enjoy that when you know it wasn't one of your best performances.
"So I was really excited that I was able to get a higher mark out there this weekend."
Love was disappointed with her second-place finish in the discus throw, but said she knows she has a lot of time in the future to improve in the event.
"I kind of just have to keep in mind that I'm on to, hopefully, a big college career," Love said. "It was obviously a little rough and the conditions were not the best that day, but it happens."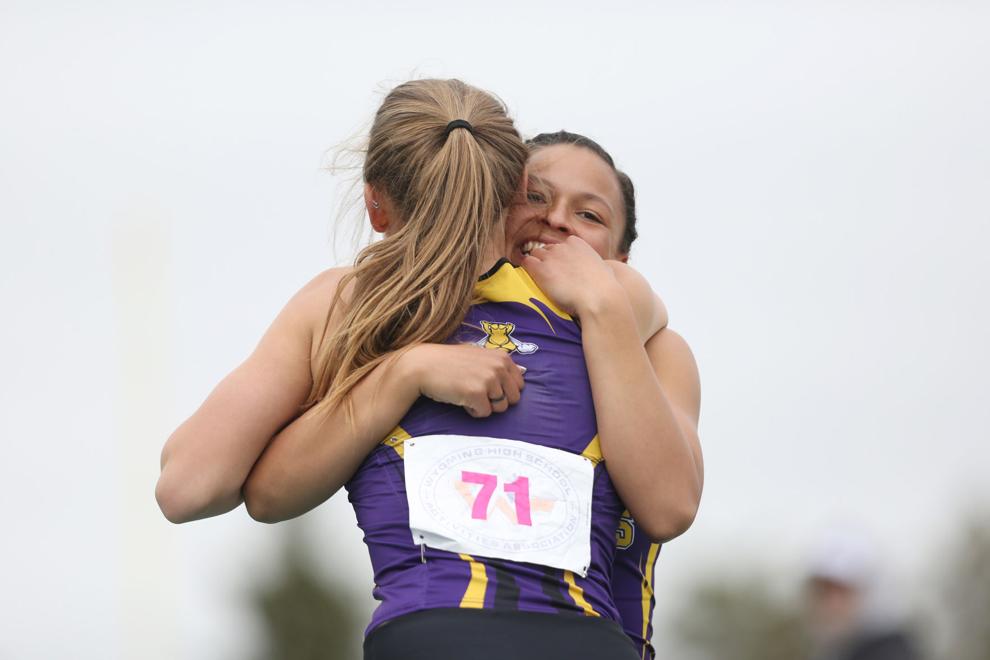 Junior Sydalee Brown also won gold for the Camel girls. Brown won the 100-meter dash with a time of 12.71 seconds and finished second in the 200-meter dash in 27.46.
The CCHS girls team of Nyomi Moore, Taylor Burch, Charlotte Marasco and Aja Roberts won the 4x100-meter relay with a time of 50.12.
Leaps and bounds
For the Campbell County boys, junior Remar Pitter was the lone state champion. Pitter won the long jump with a distance of 23-0.25.
Thunder Basin had one state champion at the state meet. Junior Gabby Mendoza won the 100-meter hurdles with a time of 15.86.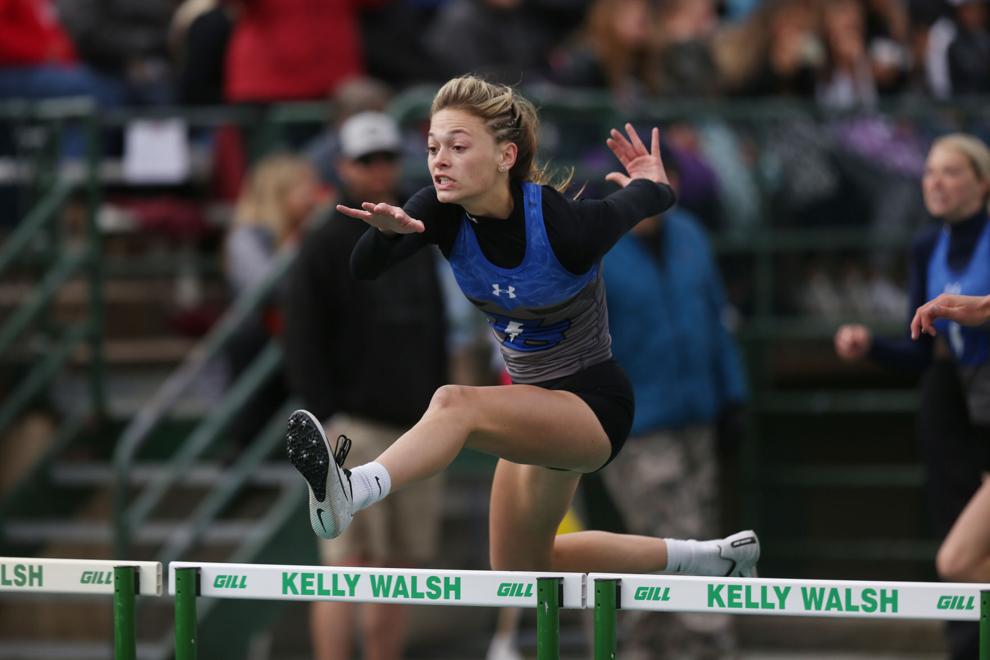 "When I crossed the finish line, I thought that I had won, but it was really close with the other girl," Mendoza said. "But I had a feeling that I had won, so I was pretty excited."
Mendoza nearly swept the hurdles events but finished second in the 300-meter hurdles with a time of 46.05, less than a half second off first place.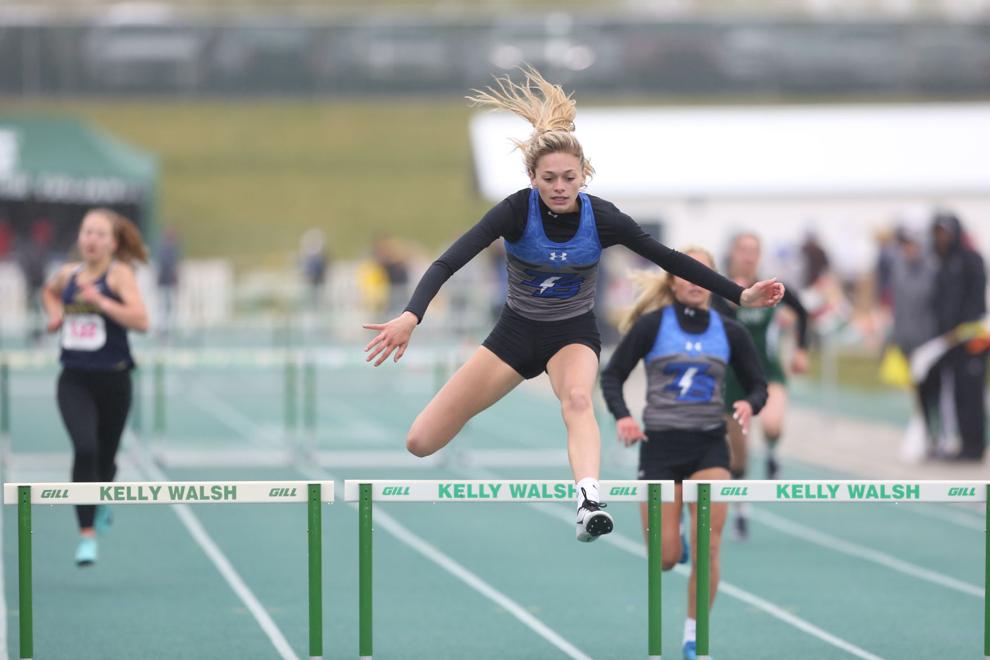 "I was ahead that whole race, but the other girl came out of nowhere at the end," Mendoza said. "I was a little bit disappointed, but I'm still happy because I worked really hard this year."
Other top finishers
Other top finishers for Thunder Basin included second place in the 400-meter dash by junior Isaiah Haliburton (49.5 seconds) and third place finishes by Andre Felton in the pole vault (14 feet) and Haliburton in the triple jump (43-8).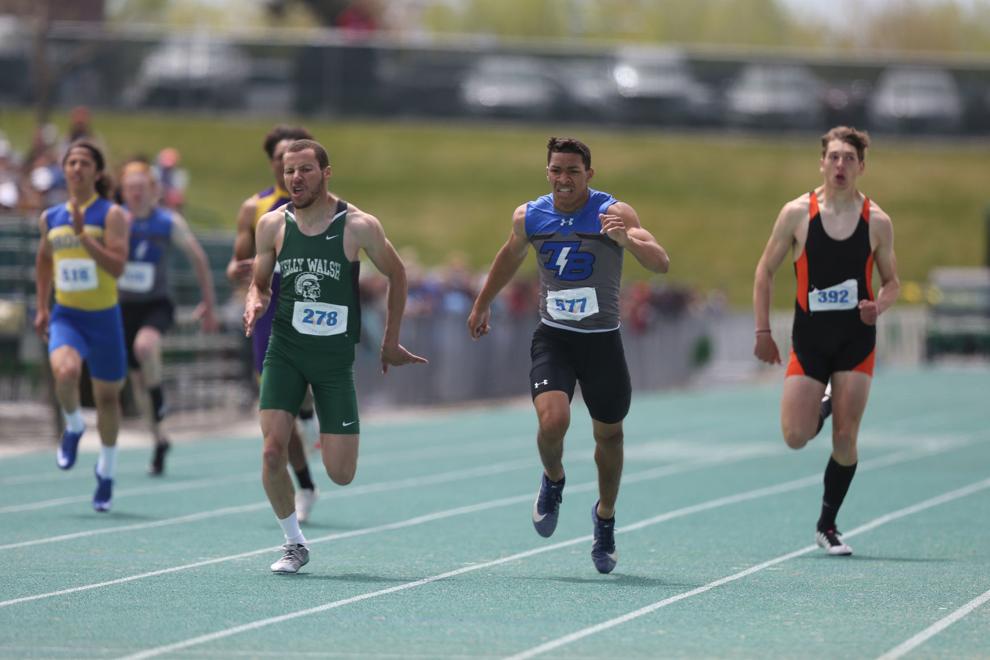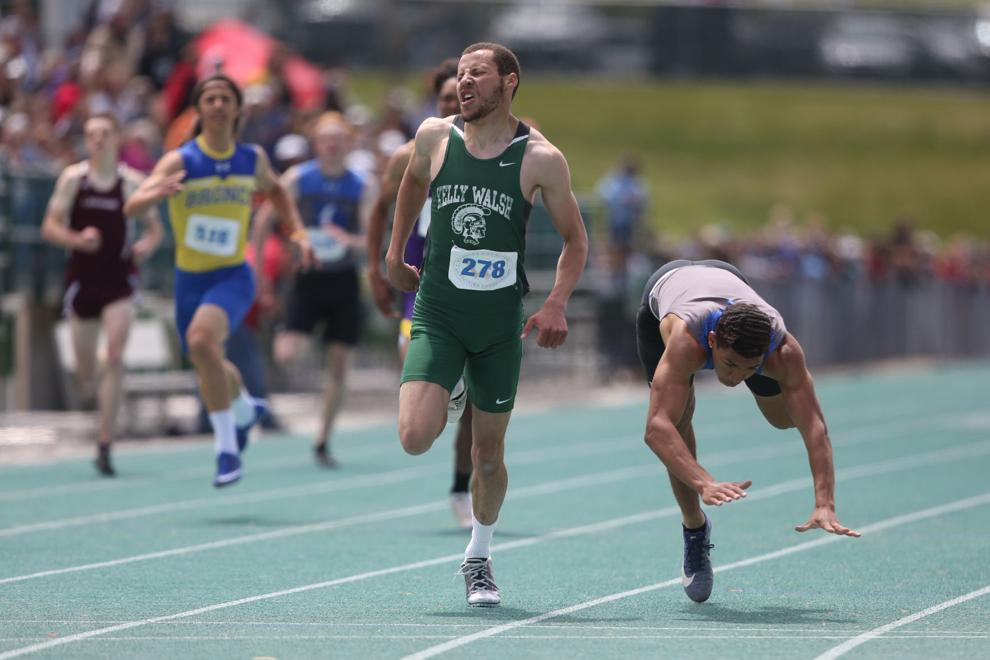 The Thunder Basin girls team of Annakaye Pitter, Kailynne Fitzpatrick, Jayden Friedly and Gabby Drube finished third in the 4x100-meter relay with a time of 50.84 while the team of Mendoza, Fitzpatrick, Friedly and Drube also finished third in the 4x400-meter relay in 4 minutes, 11.33 seconds.
Junior Steven Mansheim was fourth in both the 110-meter hurdles (15.85) and the 300-meter hurdles (41.67). Senior Kennedy Pulliam was fifth in the 100-meter hurdles with a time of 16.90 while junior Rylee Brandon placed sixth in the 800-meter run in 2:24.61.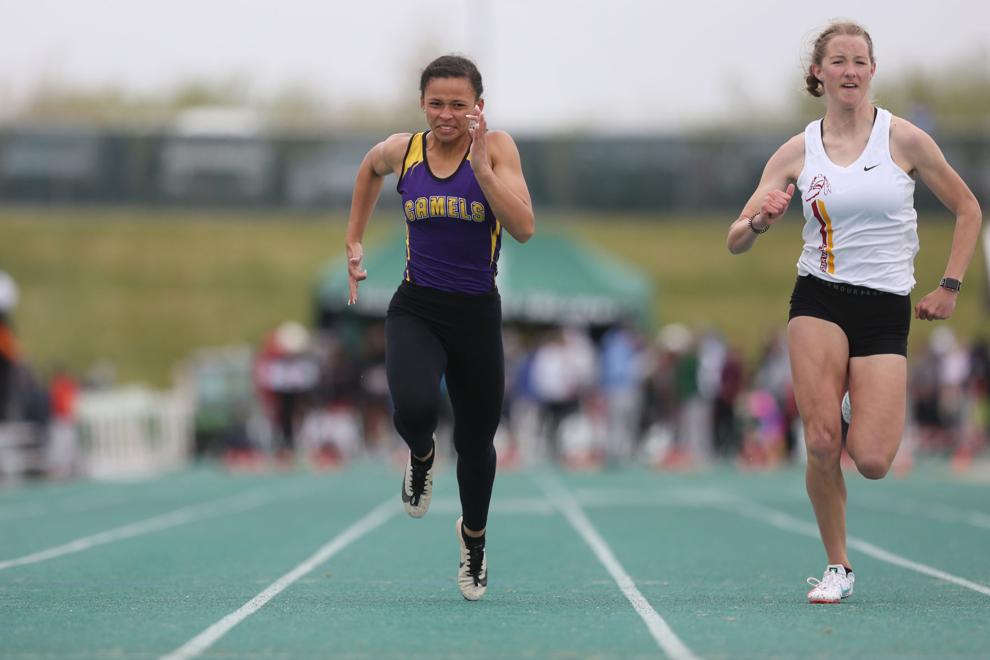 For Campbell County, junior Nyomi Moore was second in the long jump with a distance of 18 feet, and junior Brandon Werkele was second in the 200-meter dash with a time of 23.23.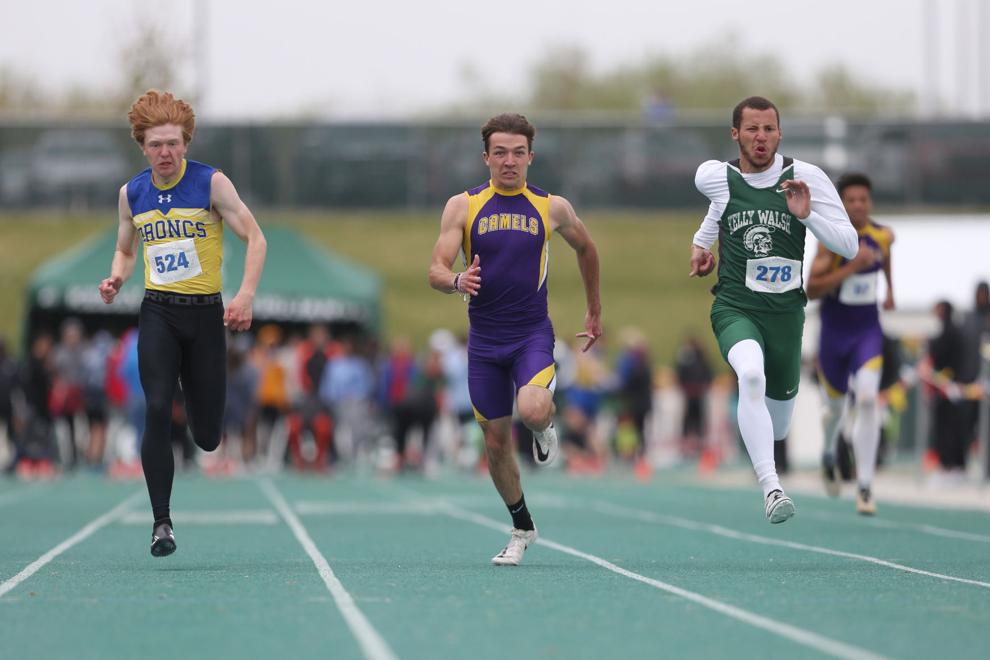 The Camels also placed third in six events. Moore was third in both the 100 meters (13.02) and 200 meters (27.54), Werkele was third in the 100-meter dash with a time of 11.41 and sophomore Aja Roberts was third in the 400 meters with a time of 59.38.
The team of Firdan Keflinzein, Ian Carter, Angel Nava and Werkele were third in the 4x100-meter relay with a time of 43.38, and the team of Carter, Werkele, Isaac Mason and Gabe Gibson finished third in the 4x400-meter relay with a time of 3:33.62.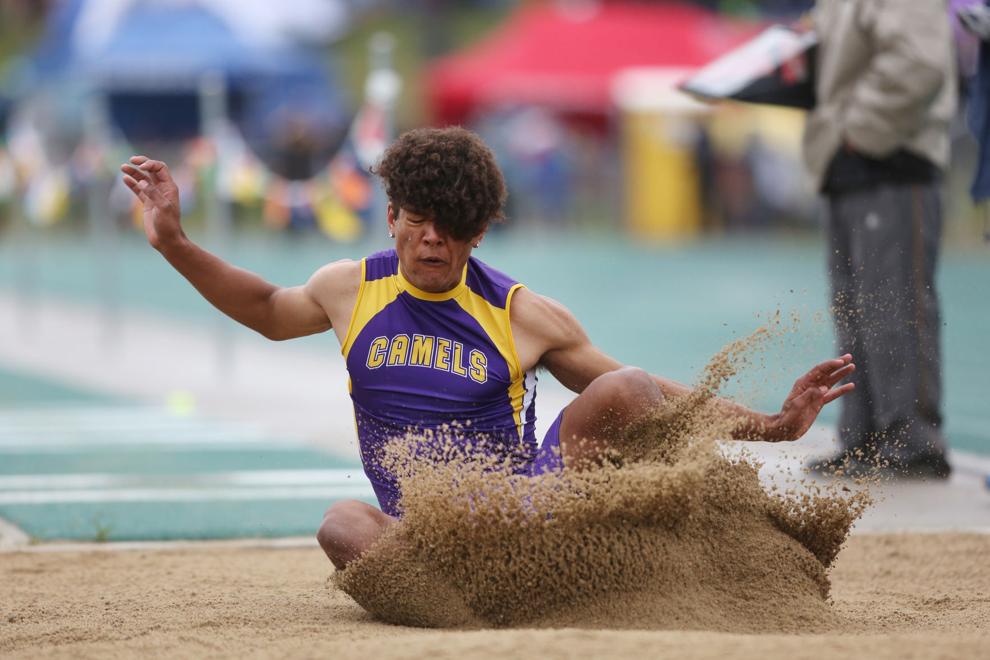 Gibson also was fourth in the 400 with a time of 50.88.
The Campbell County girls finished second as a team with 82 points and just 3.5 points off state champion Cheyenne Central. The Camel boys finished fifth, while the Thunder Basin boys and girls teams both finished seventh.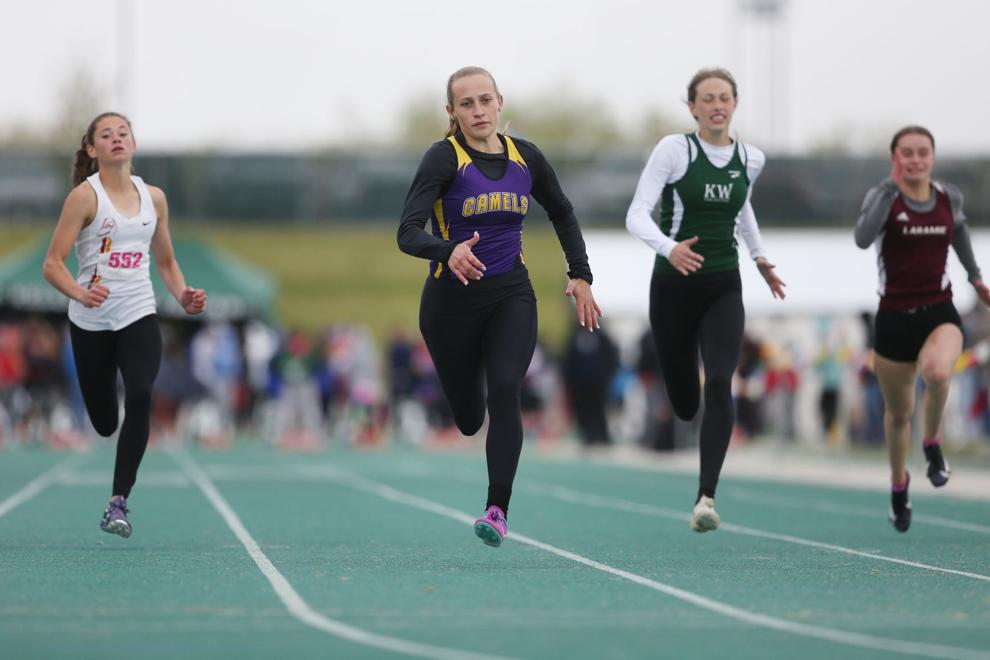 The Sheridan boys won the team title with 130.5 points while the Central girls had a final score of 85.5.